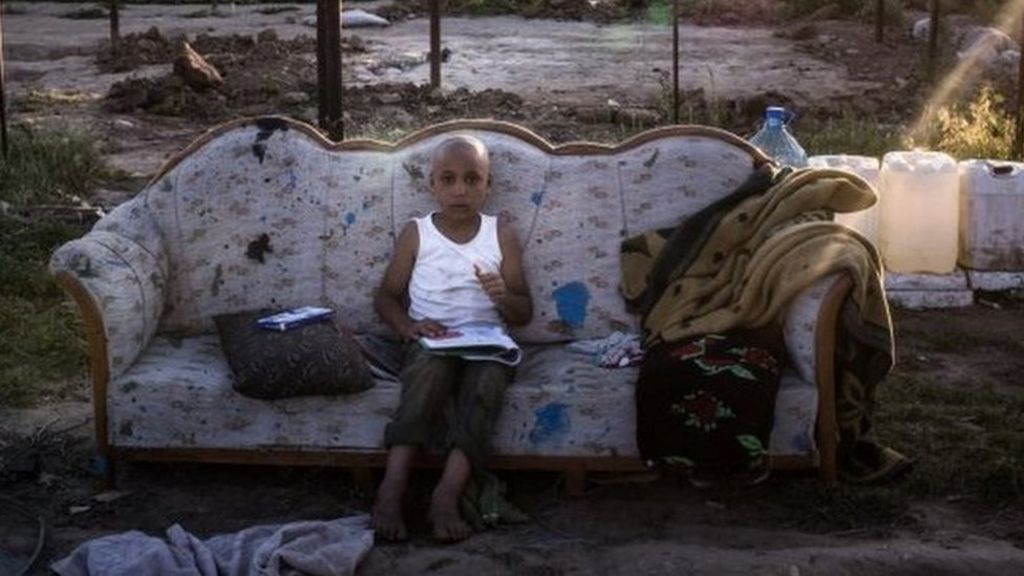 The government is coming under increasing pressure to accept 3,000 child refugees from the Syrian war who have made it into Europe unaccompanied.
A group of former Jewish refugees who came to the UK in the "Kindertransport" rescue efforts of the 1930s have urged the PM to "demonstrate compassion".
Ministers argue that offering sanctuary to lone children could result in more falling into the hands of traffickers.
MPs will vote on the issue next week, with ministers facing possible defeat.
BBC political correspondent Chris Mason says there is a growing expectation that ministers might be about to change their minds.
In a letter to David Cameron, Sir Erich Reich, chairman of Kindertransport-Association of Jewish Refugees, called on the PM to do more to help "the most vulnerable victims" of the Syrian conflict.
He said it was "incumbent on us to provide sanctuary to those in need".
'Great sadness'
The government has said it will accept up to 3,000 refugees, mostly vulnerable children, from the Middle East and North Africa by 2020.
But critics say that will do nothing to help the thousands of unaccompanied refugee children who have made it to Europe, but are at risk of trafficking and abuse.
Ministers in turn argue that accepting such children could encourage more families to put their children at risk by sending them to Europe alone.
The echoes of the past haunt many of my fellow Kinder and I whose fate similarly rested with members of the British parliamentSir Erich Reich, Kindertransport-Association of Jewish Refugees
Last week MPs voted against an attempt to force the government to allow 3,000 unaccompanied child refugees into the UK, but the issue is set to return to the Commons.
In his letter, Sir Erich, who was among thousands of Jewish children rescued from Nazi Germany, said he had learned of the rejection of the resettlement proposal "with great sadness".
'Internecine …read more
Source:: BBC UK