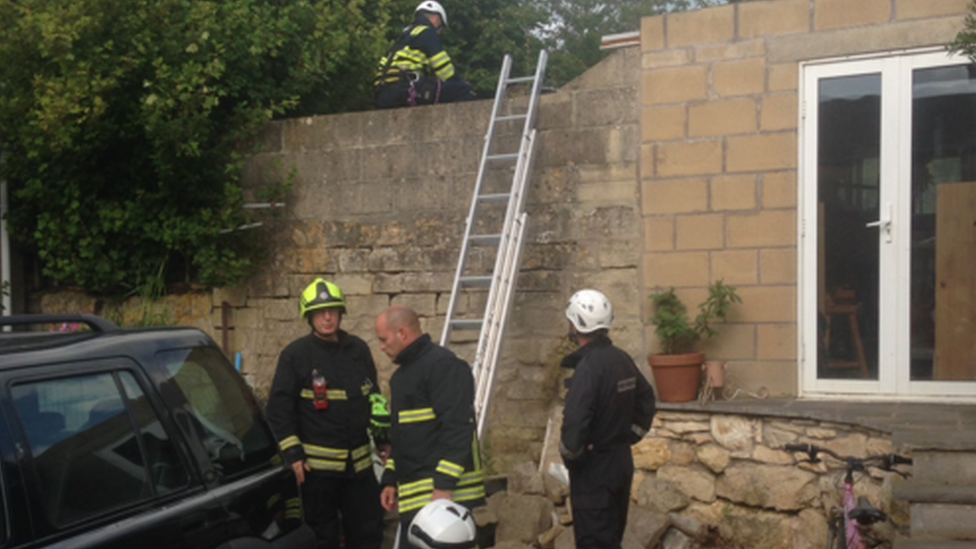 A group of teenage Pokemon Go fans got lost in caves whilst playing the hit videogame.
The four youngsters had to be rescued from the complex, known as the box mines, in Hawthorn, Wiltshire, by firefighters.
They entered while playing the game, which encourages users to search real-life locations for digital creatures.
A fire service spokesman warned people "not to go into caves unless you have a map and experienced guide".
'Looking for Pokemon'
The four teenagers were found safe and well.
A spokesman for Dorset & Wiltshire Fire and Rescue said: "Four young people were rescued from the box mines at Hawthorn after they had gone in looking for Pokemon".
Trowbridge station manager Damien Bence said "Our teams led them to safety with the assistance of a keyholder at the site.
"We would advise anyone thinking about going into the box mines not to, unless they know exactly what they are doing and have a map and an experienced guide with them."
Pokemon Go, which has become a global phenomenon, was launched in the UK on Thursday.
A smartphone update of the Nintendo Game Boy classic, it encourages players to catch monsters via a combination of GPS and augmented reality.
Its popularity has prompted a series of safety warnings and reports of players finding themselves in dangerous situations.
Source:: BBC world news feed