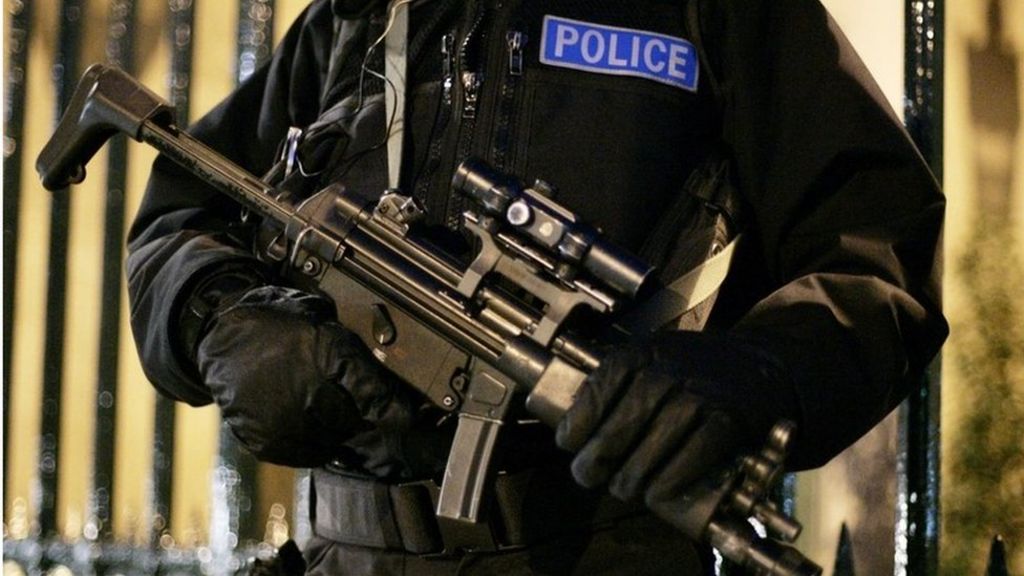 Police forces in England and Wales are to recruit an extra 1,500 firearms officers to help protect the public from terrorism, David Cameron has said.
There will also be more counter-terrorism teams outside London and 40 new armed response vehicles.
Most of the new officers will be funded by the government and will be trained within the next two years.
Last year the prime minister set aside £143m over five years to boost the UK's armed response capability.
Mr Cameron made the latest announcement during his visit to Washington DC to attend a Nuclear Security Summit.
"Our police and intelligence agencies work round the clock to keep us safe and it is absolutely vital that we support them with the right resources and kit," Mr Cameron said.
"After the terrorist attacks in France last year, we decided to look at whether there was more we could do to protect people from the type of terrorist threat we now face.
"That's why we are increasing the number of specially trained armed officers up and down the country to make sure the police have greater capability to respond swiftly and effectively should they need to do so."
He said central funding would pay for 1,000 extra firearms officers across England and Wales, including 600 already announced by the Metropolitan Police to be based in London and 400 around the rest of England and Wales.
A further 500 officers will be funded by the forces themselves.
Latest figures show there are currently around 5,875 firearms officers in England and Wales. The increase will bring the total number of armed police back to levels last seen in 2010.
Source:: BBC world news feed