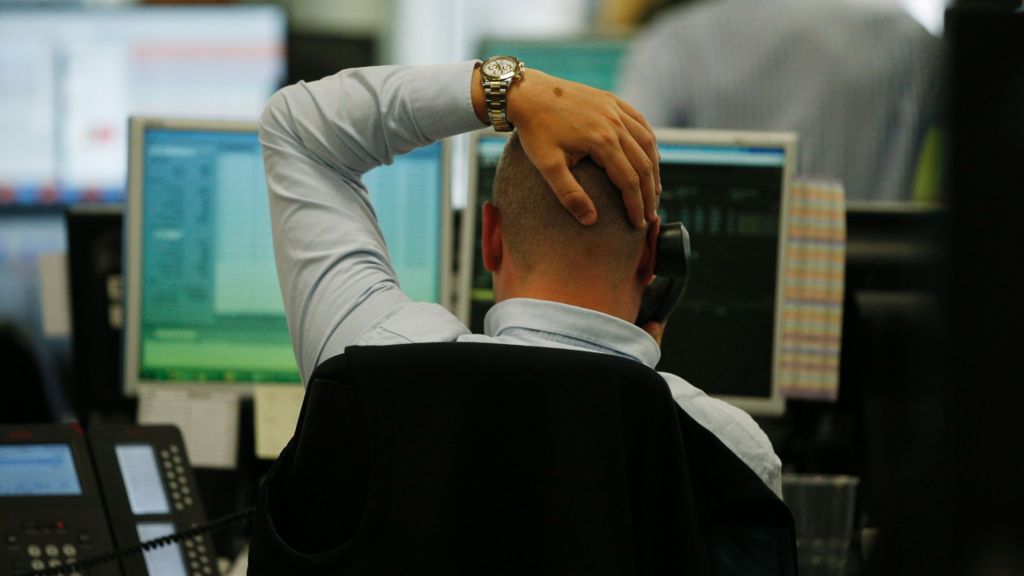 The pound has fallen in early trading in Asia on Monday, adding to Friday's record one-day decline.
Sterling was trading at $1.3440, down more than 2% from Friday's close. Against the euro it was trading at €1.2165, down 1.3%.
On Friday the pound had its biggest one-day fall against the dollar, at one stage sinking as low as $1.3236.
George Osborne will issue a statement before the start of trading in the UK in a bid to calm the markets.
The Chancellor has not spoken publicly since the Leave campaign won Thursday's referendum.
His statement comes amid forecasts of further falls for the pound.
Jeremy Cook, chief economist at World First, said: "We are still looking for another 10% fall for the pound against the dollar in the coming months as data confirms the economic slowdown and monetary policy expectations increase."
The pound fell further against the yen on Monday, a currency considered to be a safe haven, to 137.16 yen – down from about 139.64.
The rising value of the yen is a concern to the Japanese government, as it makes the nation's exports less competitive.
After an emergency meeting, Japan's finance minister Taro Aso said that he has been instructed by Prime Minister Shinzo Abe to take steps to stabilise the currency markets if needed. "Risks and uncertainty remain in financial markets," Mr Abe said.
After plunging almost 8% on Friday, Japan's benchmark share index, the Nikkei 225, added 1.3% on Monday.
'Under control'
Christine Lagarde, head of the International Monetary Fund, said on Sunday night that financial markets had "vastly underestimated" the prospect of Brexit, but insisted that markets were "under control".
Tohru Sasaki, head of Japan market research at JPMorgan Chase in Tokyo, said falls in European markets would "not cause a financial crisis with the magnitude of the Lehman shock in 2008".
Stock markets plunged on …read more
Source:: BBC UK