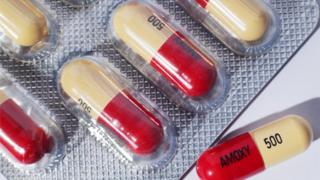 Patients less satisfied by GPs who refuse antibiotics
7 December 2015
From the section Health
Image copyright
Science Photo Library
Image caption
As many as half of all antibiotics prescribed may be given out inappropriately by GPs in England
GPs who prescribe fewer antibiotics have less satisfied patients, according to a new study by researchers at King's College London.
The study, published in the British Journal of General Practice, compared the prescribing rates of more than 95% of all GP surgeries in England to a survey of patient satisfaction.
Those satisfaction scores are used to determine how much GPs get paid.
Patients' satisfaction rose when they were listened to or carefully examined.
A study last year …read more
Source:: BBC UK