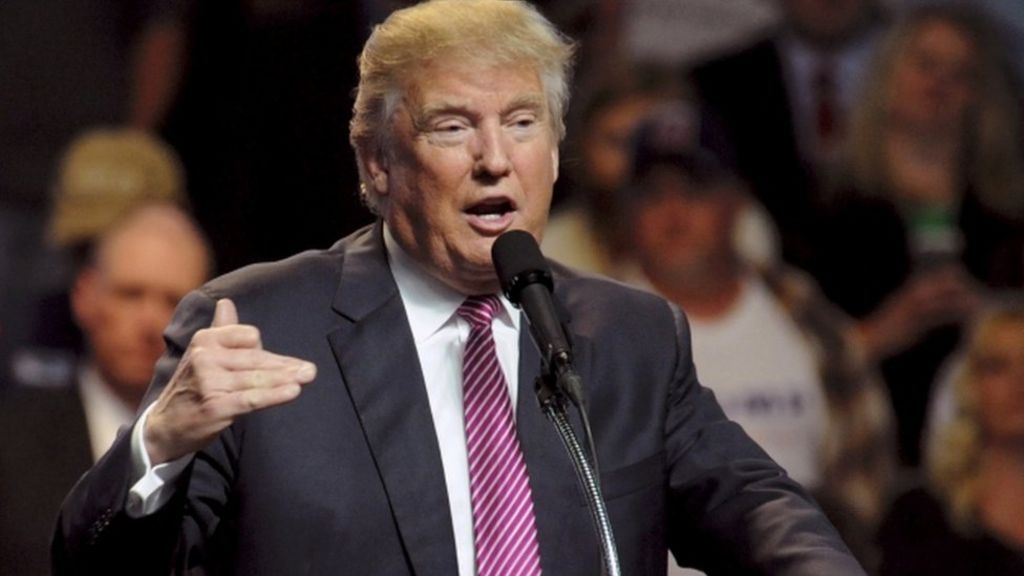 The UK would be "better off without" the European Union, US presidential hopeful Donald Trump has said.
He told Fox News the migration crisis had been a "horrible thing for Europe" and blamed the EU for driving it.
The Republican said he was not making a "recommendation" but his "feeling" was that the UK should vote to sever ties with the EU in its 23 June referendum.
Democratic President Barack Obama expressed support for the UK remaining in the EU last month.
Mr Trump, who has emerged as the Republican presumptive nominee for the US presidency, told Fox News: "I think the migration has been a horrible thing for Europe, a lot of that was pushed by the EU.
Immigration
The debate
Total net migration to the UK is running at over 300,000 a year despite the government's target of cutting it to under 100,000
Migration from the EU accounts for just over half the total
EU citizens have the right to live and work in any member state
Leave
It is impossible to control immigration as a member of the EU
Public services are under strain because of the number of migrants
High immigration has driven down wages for British workers
The official figures underestimate the true level of migration
…read more
Source:: BBC UK