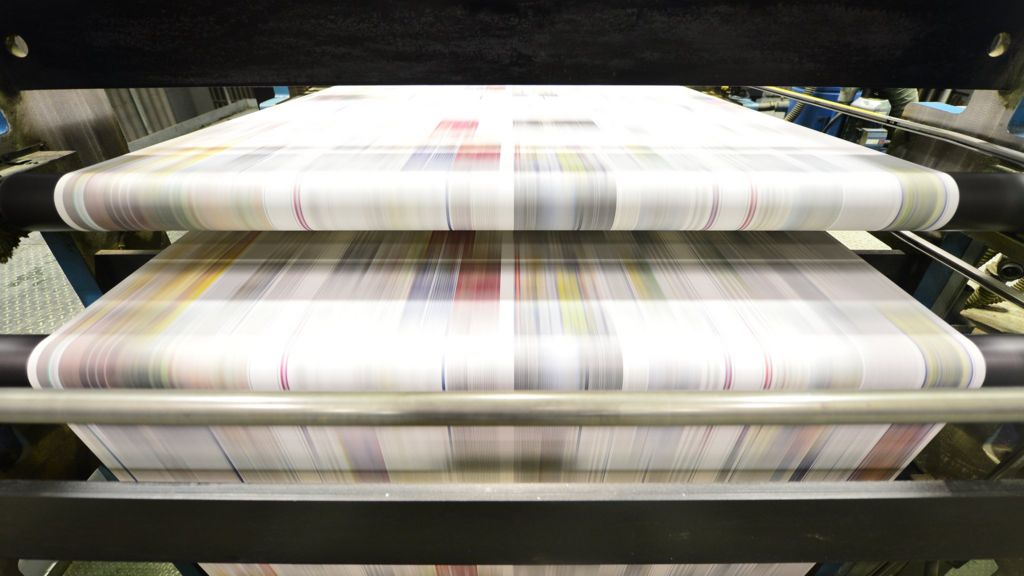 Victims of press intrusion have accused the government of breaking its promise over regulation.
The group, which includes Kate and Gerry McCann, says a delay in bringing into law a key part of the Royal Charter agreement is a "betrayal".
The change was one of the commitments made after the Leveson Inquiry into press standards and was passed by MPs.
But three years on, it still needs to be signed by the culture secretary, who says it is "under consideration".
One of the regulations would require newspapers to pay libel costs even if they win a case, should they not have previously offered a low cost means of resolving disputes.
Culture Secretary John Whittingdale has told newspaper editors he questions whether this legal change to Section 40 of the Crime and Courts Act will be "positive" for the newspaper industry.
'At the centre'
The signatories to the open letter to Prime Minister David Cameron include the parents of Madeleine McCann, who went missing in Portugal 2007, and Christopher Jefferies, who was wrongly arrested during the investigation into the murder of Jo Yeates in Bristol in 2010.
Mr McCann says victims of the press feel very let down.
"The prime minister promised us on multiple occasions that we would be at the centre of press regulation reform and clearly that's not the case," he said.
"The people at the centre of this are the owners of the major newspapers. So, I think, we feel betrayed."
The letter, which is published in the Guardian, raises concerns about the lack of contact with victims when compared with the number of meetings between the prime minister and senior figures from the newspaper industry.
It also highlights reports that the second part of the Leveson Inquiry that was scheduled to take place once the many criminal trials over hacking and payments …read more
Source:: BBC Entertainment