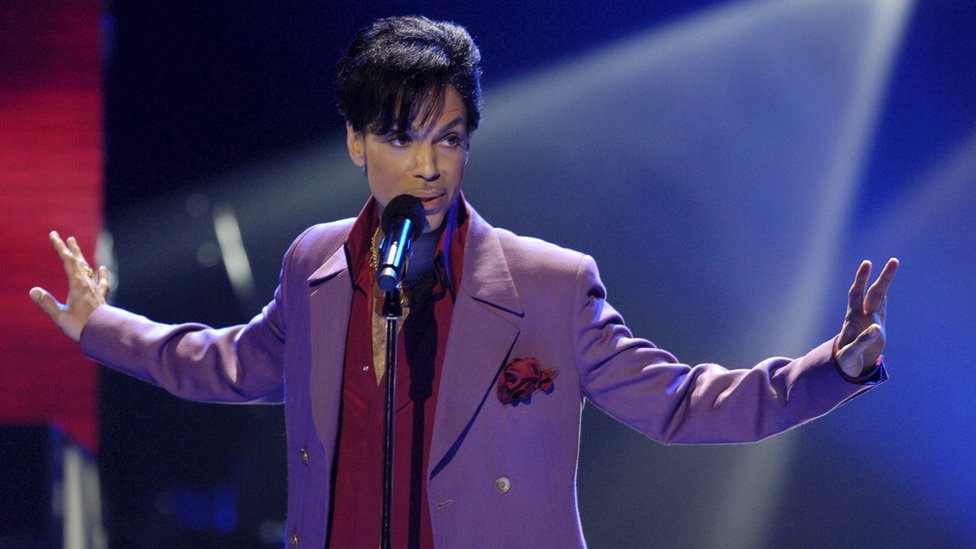 Singer Judith Hill has described the moment Prince lost consciousness on his private jet, six days before his death.
The 31-year-old was one of only two other passengers, including the star's longtime friend Kirk Johnson.
After speaking to Prince over dinner, "his eyes fixed," she said. If she had not been looking directly at him, she would have assumed he'd fallen asleep.
"I thought he was gone," she told the New York Times. "We didn't have anything on the plane to help him."
He was quick on his feet. Never said anything, that this is hurting, never a sign of struggle. That's why it's all very shockingJudith Hill
Hill and Johnson immediately alerted the pilot, who called air traffic controllers in Chicago for help, reporting an unresponsive man on board.
"We knew it was only a matter of time; we had to get down," Hill said.
The plane made an emergency landing in Illinois, where they were met by an ambulance. Prince was given a shot of Narcan a treatment often used for opioid overdoses, while on the tarmac.
Hill said that by the time they arrived at Trinity Moline Hospital, Prince was awake and speaking.
She remained by his side throughout the night and said Prince was "very cooperative" and "serious about getting help".
In the hospital, he had told her: "I had to fight for my life. I remember hearing your voices from afar and saying to myself, Follow the voices, follow the voices, get back in your body, you gotta to do this."
Hill added: "And he said it was the hardest thing he'd ever done, to get back into his body like that."
The singer, who featured in the Oscar-winning documentary 20 Feet From Stardom, had worked with Prince since 2014. He produced her debut album, Back In Time, last year.
Speaking to the …read more
Source:: BBC Entertainment