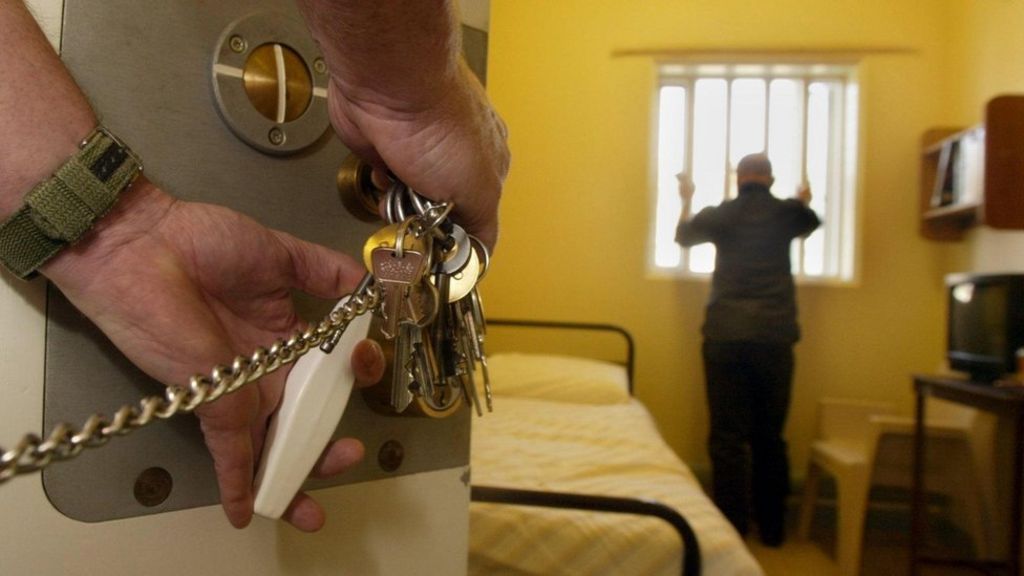 A bill to give prison governors "unprecedented" new powers will feature in the Queen's Speech later.
Billed as the biggest shake-up of the service since Victorian times, governors of six prisons will get control over budgets and daily regimes.
David Cameron said the changes would "extend life chances for all".
Measures on extremism, driverless cars and unmanned drones are also expected among the 21 bills as the government sets out its legislative agenda.
The Queen's Speech, which is expected shortly after 11:30 BST, is the centrepiece of the State Opening of Parliament, a tradition that can be traced back to 1536.
The Queen's Speech on the BBCA special programme showing the State Opening of Parliament begins on BBC One and the BBC News Channel at 10:30 BST
Online, the BBC's politics live page will bring all the news footage and reaction as it happens
Mr Cameron promised a "clear programme of social reform" in the measures to be announced.
Plans to replace the Human Rights Act with a British Bill of Rights are expected to be mentioned, but with major detail on the plans yet to come.
Controversial plans to encourage schools to become academies, which were watered down following a Tory backlash, will reportedly feature, along with changes to the care and adoption system.
The PM first outlined plans to give governors "complete control" over their prisons in February, saying it would reduce reoffending and allow prisoners to be treated as "potential assets to be harnessed".
At the time, the Prison Reform Trust said the measures were "only part of the equation", while the Howard League for Penal Reform said measures were needed to tackle the "profligate use of prison".
Governors will be able to decide which rehabilitation and education services to use and to change the prison regime and the rules over family visits.
Prisons will be able to enter into contracts and to generate and retain income, the government said.
Downing Street said governors would be held accountable by "a new regime of transparency".
By the end of the year, 5,000 prisoners will be held in the first six "autonomous" prisons, which will be:
Wandsworth in South London
Ranby, Nottinghamshire
Coldingley, Woking
Holme House, Stockton on Tees
Kirklevington Grange, Cleveland
High Down, Sutton
Mr Cameron said: "For too long, we have left our prisons to fester.
"Not only does that reinforce the cycle of crime, increasing the bills of social failure that taxpayers must pick up. It writes off thousands of people."
He added: "So today, we start the long-overdue, …read more
Source:: BBC UK