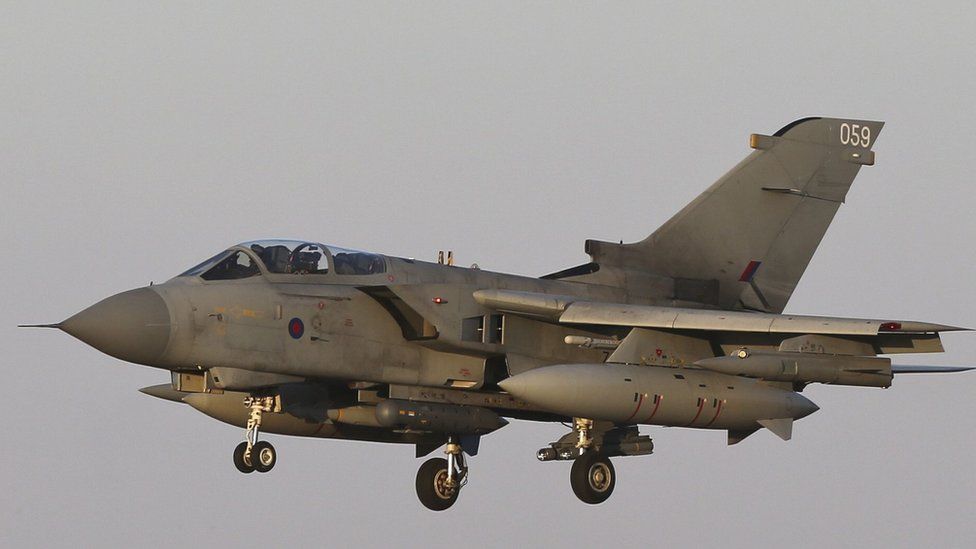 RAF air strikes since 2014 'kill around 330 IS fighters'
17 September 2015
From the section UK
Image copyright
MOD
Image caption
The RAF began carrying out strikes against IS targets in Iraq in September 2014
About 330 fighters from the Islamic State group are estimated to have been killed as a result of RAF air strikes, the defence secretary has said.
Michael Fallon said the figure was "highly approximate", partly because there were no UK troops on the ground to confirm the impact of the campaign.
He also said ministers did not believe the action – which began in Iraq a year ago – had caused civilian casualties.
He was responding to …read more
Source:: BBC UK