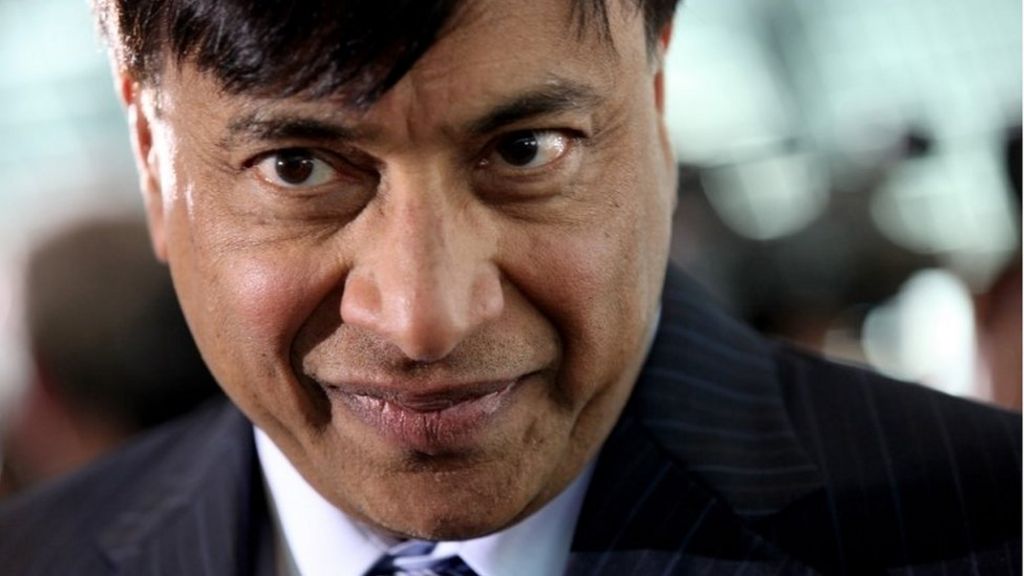 The family behind Europe's biggest steelmaker has lost more than £2bn in the past year, the annual Sunday Times Rich List has revealed.
Lakshmi Mittal, owner of ArcelorMittal, who held the top slot in 2008 with £27.7bn now has a fortune of £7.12bn and is number 11 on this year's list.
The number of London billionaires fell for the first time since the financial crash – from 80 in 2015 to 77.
There are also a record 125 women on this year's top 500 list.
At the top of the 2016 guide to Britain and Ireland's richest people are property tycoons the Reuben brothers, owners of London's Millbank Tower and the John Lewis headquarters, who have a fortune of £13.1bn.
Mumbai-born David and Simon Reuben, who also own London Oxford Airport and London Heliport, have increased their fortune by £3.4bn in the past year.
Others on the list include:
Sir James Dyson – best known for inventing his vacuum cleaner and who is now trying to move into the car market – has seen a 43% rise in wealth, making him the first self-made Briton to break the £5bn barrier
Formula One champion Lewis Hamilton is Britain's wealthiest sportsman, worth £106m
England and Manchester United captain Wayne Rooney tops this year's list for young sportsmen in Britain – worth £82m
Adele has been named as Britain's richest ever female musician with an £85m fortune – an increase of £35m compared to last year
Former Beatle Sir Paul McCartney topped the musicians list with an estimated £760m fortune – boosted by his American heiress wife's £150m stake in her family's US trucking business
Britain's richest self made woman is Denise Coates – who turned a small chain of betting shops into the world's biggest online gambling firm – Bet365. She's now worth more than £3.7m
Making it onto the Rich List at all requires at least £103m
Brothers Sri and Gopi Hinduja, who run the Hinduja Group, remain in second place a year on with an unchanged fortune of £13bn.
Source:: BBC UK