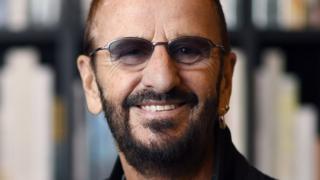 Ringo Starr possessions fetch $9.2m at auction
6 December 2015
From the section Entertainment & Arts
Image copyright
AP
Image caption
Part of the proceeds from the sale will go to Starr's charity The Lotus Foundation
An auction of more than 1,300 clothes, instruments, pieces of jewellery and other items owned by Ringo Starr has raised a total of $9.2m (£6.1m).
The highlight of the sale was a drum kit played by Starr on many Beatles hits, which fetched $2.1m (£1.4m).
A Rickenbacker guitar once owned by John Lennon made $910,000 (£600,000).
Starr's copy of The White Album, numbered 0000001, sold for $790,000 (£525,000) – which is thought to make it the most expensive …read more
Source:: BBC Entertainment