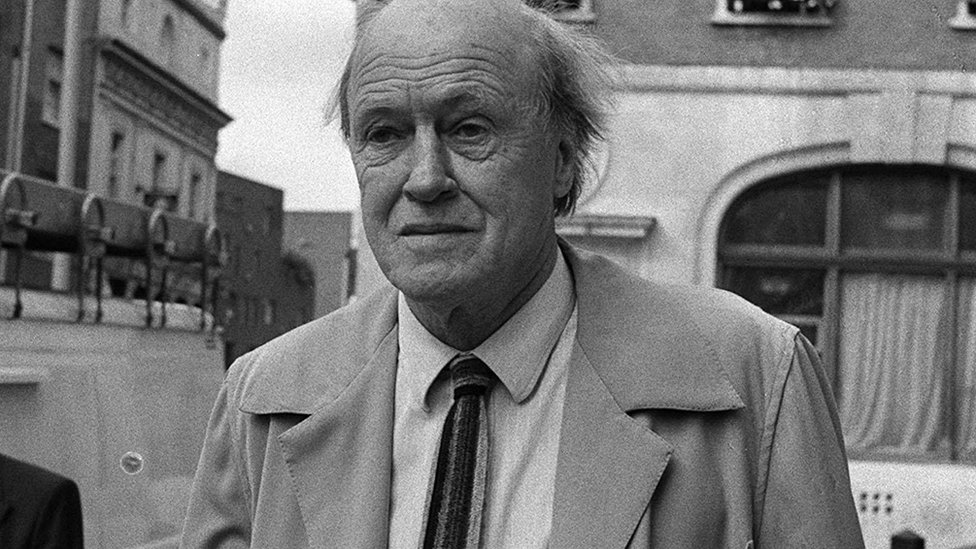 A century ago one of the greatest ever storytellers was born in Llandaff, Cardiff.
Roald Dahl's books have been the bedrock of countless childhoods.
More than 200 million copies have been sold worldwide and translated into 59 languages.
The author's infamous characters, Willy Wonka, Miss Trunchbull and the Twits amongst them, will be affectionately remembered by children and adults alike across Wales.
Schools across the country are marking Road Dahl Day by dressing up as their favourite villains and heroes, with an Enormous Crocodile bench to be unveiled in Cardiff Bay.
Though well known for his Norwegian and English connections, 2016 has seen a concerted effort to highlight the influence of Wales on the writer's colourful imagination.
Dahl spent seven years in Cardiff as a child; a period masterfully illustrated in his autobiography, Boy.
Back in 2009, a blue plaque was placed on a sweet shop, now a Chinese takeaway in Llandaff's High Street which was owned by Mrs Pratchett, a woman who was said to have influenced several of his characters.
On Monday, additional blue plaques were unveiled around the village to mark more of his childhood haunts.
ROALD DAHL'S CARDIFF CONNECTIONS
Born during World War One on 13 September 1916 in Llandaff. His Norwegian father, Harald, was a ship broker and he was named after polar explorer Roald Amundsen
The family moved to live in Radyr, in a house called Ty Mynydd, in 1918. His father died when he was three and the family moved back to Llandaff
He went to school in Llandaff until 1925, before being sent out of Wales to boarding school
A blue plaque now marks the former sweet shop in Llandaff, where Roald and his friends played a trick on the miserable owner Mrs Pratchett, by putting a mouse in a jar of gobstoppers
Despite travelling and living and working away from Wales, he always had a great love for his home city
Those early years of Welsh influence might have had a more lasting effect on the author than initially appreciated.
Last month, a collection of essays was published under the title Wales of the Unexpected, considering the influence of Wales on the imagination of the famous writer.
One of the contributors was Dr Tomos Owen, a lecturer at the School of English Literature at Bangor University.
He said that, while the significance of Dahl's early period here in Wales "is a question for debate", nonetheless, it was part of his development …read more
Source:: BBC Entertainment