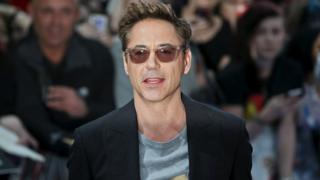 Robert Downey Jr pardoned for 20-year-old drug conviction
24 December 2015
From the section US & Canada
Image copyright
AP
Image caption
Mr Downey Jr plays "Iron Man" in the Disney series
US actor Robert Downey Jr has been granted an official pardon for a drug conviction that sent him to prison nearly 20 years ago.
California Governor Jerry Brown announced pardons for 91 people who had been out of custody for 10 years and proved they had turned their lives around.
The conviction will remain on his record but the actor twice-nominated for an Oscar will have his voting rights restored.
In 1996, police found cocaine, heroin and a pistol in his car …read more
Source:: BBC Entertainment