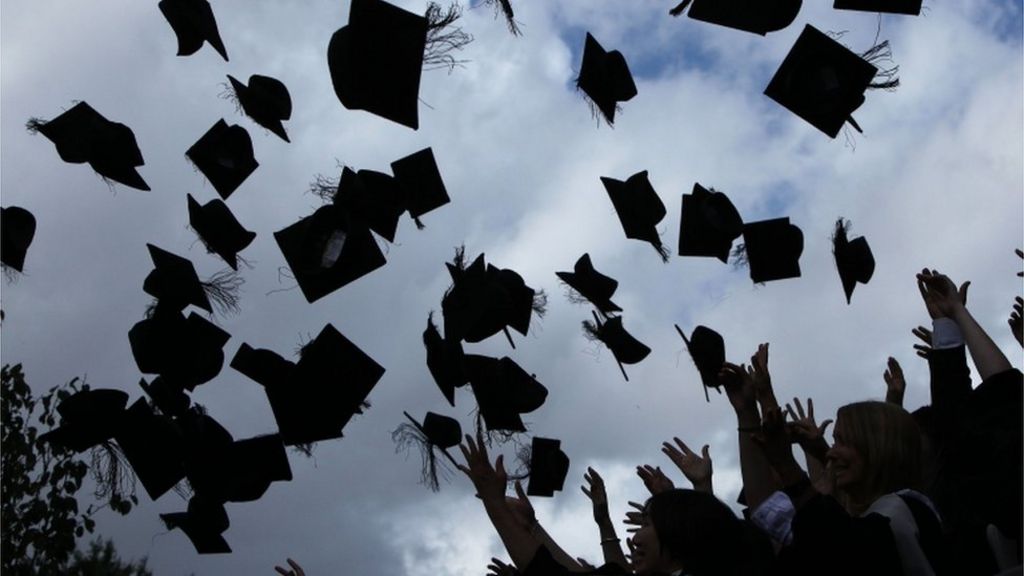 University students have been banned from throwing their mortarboards in the air due to health and safety concerns.
Some graduates at the University of East Anglia (UEA) in Norwich have been hurt by falling hats in recent years, student newspaper about this story
"We want to ensure no student's graduation day is ruined by the potential for avoidable injury," she said.
"This has been agreed by our academic dress suppliers who often receive back damaged mortarboards, and our photographers."
The Tab reported third and fourth-year students had been sent instructions from a photography company telling them hats could be added to the photo digitally for £8.
Louisa Baldwin, the Law Society president at UEA, told the newspaper: "If I've paid £45 to hire a bit of cloth and card for the day I should be able to chuck my hat in the air!"
Let's block ads! (Why?)
Source:: BBC world news feed