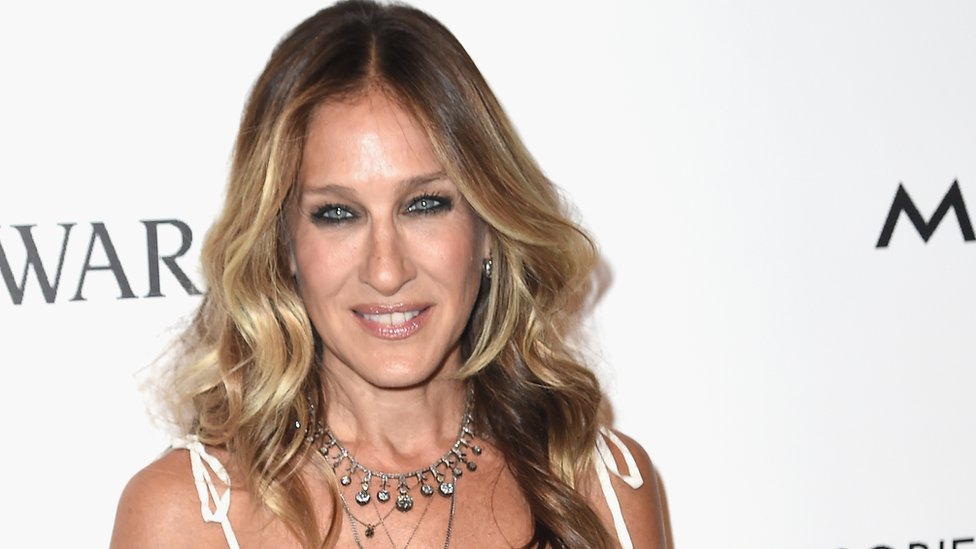 Sarah Jessica Parker is to play a singer battling a serious health issue, in her next big-screen role.
The Sex and City star will play a New York performer named Vivienne in the as-yet-untitled film, according to the Hollywood Reporter.
The screenplay is the work of Laura Eason, who also wrote the script for hit US TV drama House of Cards.
French film-maker Fabien Constant will direct, with filming due to begin in the winter in New York.
Constant is known for his work on several documentaries about fashion and popular culture.
One of his best-known works is the documentary Mademoiselle C, which chronicles the life and work of global fashion inspiration Carine Roitfeld.
Parker's previous experience as a singer is limited but does include starring in the Broadway musical Annie as a teenager.
Marriage dilemma
As well as starring in the movie, Parker will work alongside Constant as producer and has also worked on the overall development of the drama.
She is well-known for taking a lead in the running of her acting projects, most notably working as producer on the Sex and the City TV series and films.
Parker's last cinema role was in the romantic comedy All Roads Lead to Rome in which she played a New York single mother and teacher who embarks on a trip to Italy in an attempt to reconnect with her troubled teenage daughter.
She will next be seen on TV in the US in the new HBO comedy series Divorce, which starts in October.
She plays Frances, who decides to reassess her marriage and start again much to the surprise of her husband, played by Thomas Haden Church.
Follow us on Twitter @BBCNewsEnts, on Instagram, or if you have a story suggestion email [email protected]
Source:: BBC Entertainment