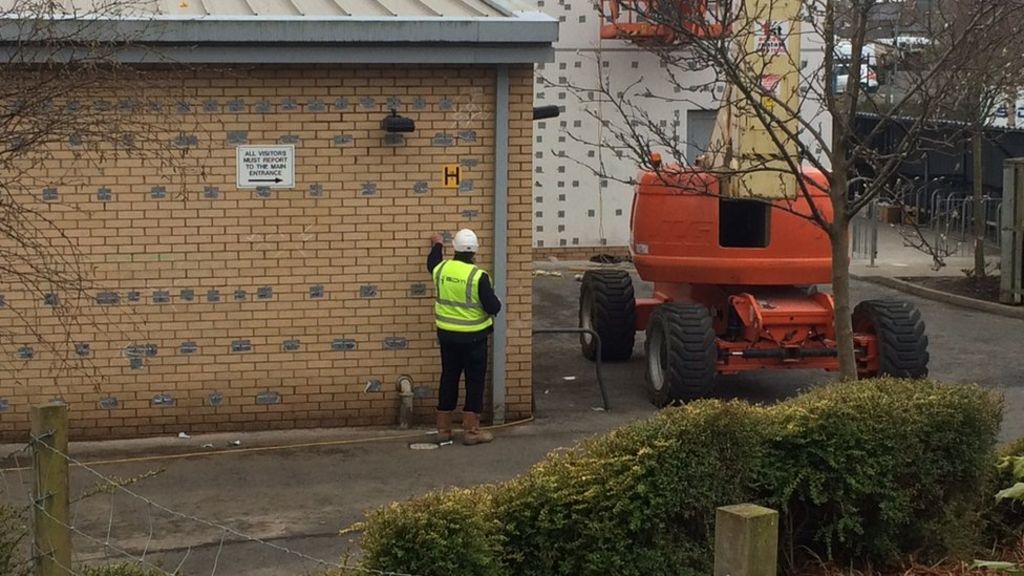 Schools in Edinburgh are to remain closed following the Easter holidays over safety fears.
A total of 17 schools, including 10 primaries, five secondaries and two additional support needs schools, have been shut due to concern over the standard of construction.
They were all built under the same public private partnership (PPP) contract.
About 7,000 pupils are likely to be affected by the closures.
Why are the Edinburgh schools closed?
Parents have been left to make last-minute childcare arrangements.
The Goodtrees Neighbourhood Centre has also been closed.
Scotland's largest teaching union, the EIS, has called for a review of all PPP contracts in Scotland, questioning how such significant faults could escape building control scrutiny.
Exams to go ahead
Education Secretary Angela Constance told BBC Scotland answers were needed as to what went wrong and why.
The closure of the schools, which are about 10 years old, was prompted after workers repairing serious structural issues at one city primary found "further serious defects" with the building on Friday.
Edinburgh Schools Partnership (ESP), which operates the schools, could not provide safety assurances.
The council's chief executive Andrew Kerr told BBC Radio's Good Morning Scotland programme: "We were unable to have the time to put contingency arrangements in place to ensure pupils could continue their education."
He said some contingency plans would be in place in some schools by the end of Tuesday, but could not say when this would be in place in all the schools.
He said the council was getting lots of offers of help including from universities and other local authorities.
'Highly inconvenient'
He said the health and safety of pupils was the priority, along with ensuring the right arrangements were in place for parents and pupils.
He added that exams would go ahead on time.
"We expect some parts of some schools to be considered for re-opening this week," he said.
The council said it hoped …read more
Source:: BBC UK