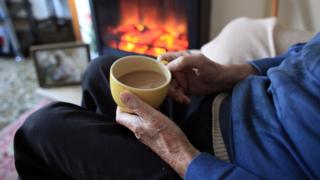 Sheltered housing developments 'shelved due to benefit cuts'
By Michael Buchanan
Social affairs correspondent, BBC News
16 February 2016
From the section UK
Image copyright
Getty Images
Hundreds of planned new sheltered accommodation units have been delayed or scrapped owing to proposed cuts to housing benefit, the BBC has learned.
Several housing associations have said they are no longer financially viable.
The flats, for the elderly or people with learning disabilities, are more expensive to build and run because they provide additional support.
Ministers say they are reviewing the sheltered housing sector "to ensure it works in the best way possible".
The National Housing Federation (NHF) has calculated that nearly 2,500 units have so far been scrapped or delayed as sheltered housing providers face losing an average of £68 a week per tenant.
Source:: BBC world news feed