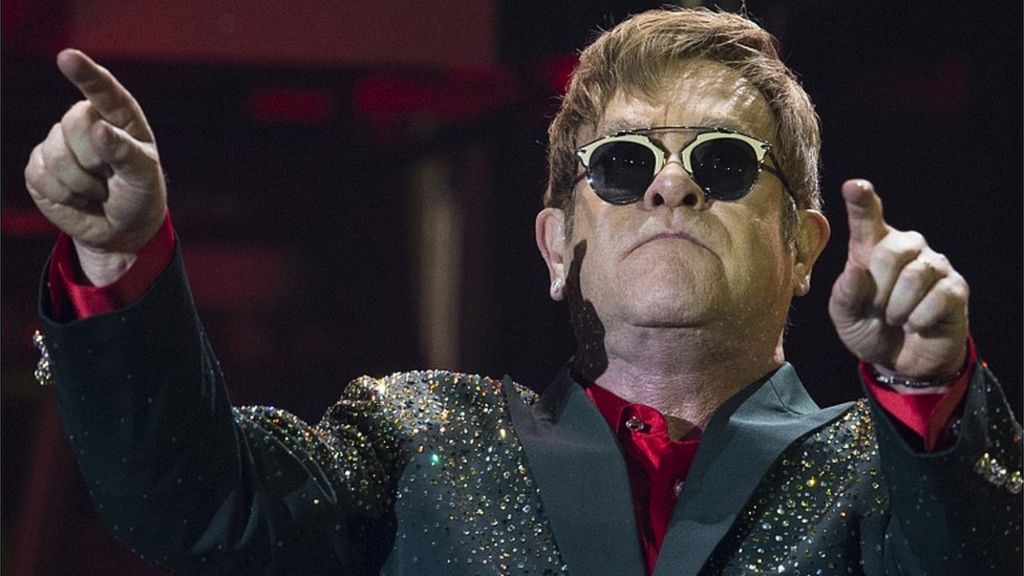 Sir Elton John has said he hopes to "find time in the future to meet" Vladimir Putin after a proposed chat between the two was cancelled.
The singer wanted to discuss gay rights and Aids with the Russian president while in the country to perform.
A Kremlin spokesman announced on Thursday that "no appropriate time" could be found for the meeting.
Speaking on stage in Moscow on Monday, Sir Elton said he hoped the talk would still happen at some point.
He said although on this visit, the discussion "wasn't possible, I'm deeply grateful to him for inviting me to discuss some serious issues in Russia, including LGBT, HIV and Aids".
"I very much hope we will find time in the future to meet and discuss."
He also praised the work of Svetlana Medvedeva, the wife of Russian Prime Minister Dmitry Medvedev, "for helping to raise national awareness about HIV and Aids in recent weeks".
"This is so necessary – a dialogue of compassion is truly what is needed to end the Aids epidemic."
He added that he hoped to "be in Russia again" and "be helpful in any way I can in helping to create an Aids-free future for everyone who is infected in Russia".
Sir Elton was in Russia to play two performances – at the Ice Palace in St Petersburg and Moscow's Crocus City Hall – as part of his world tour.
Source:: BBC Entertainment