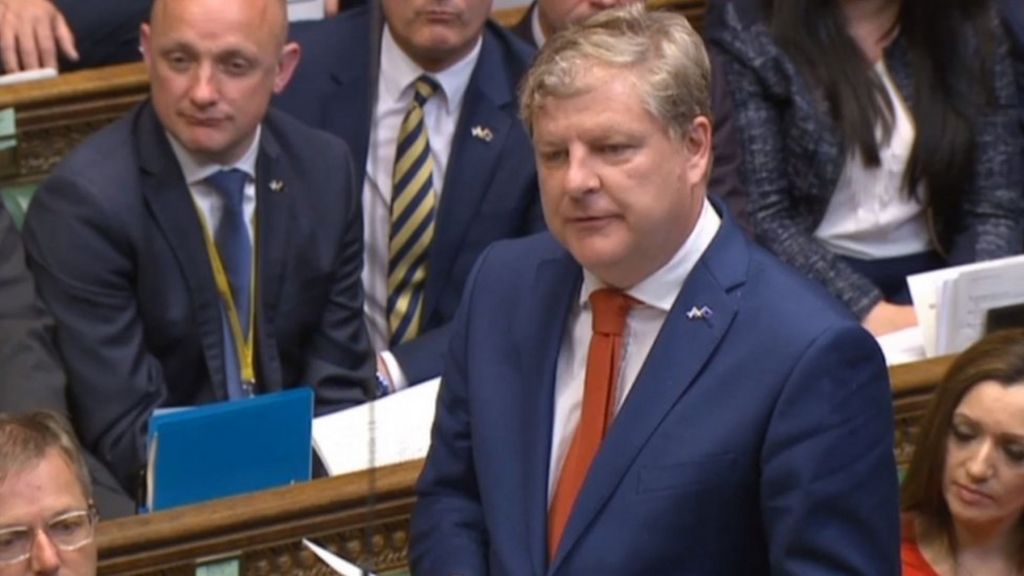 The SNP is to ask to be made the official opposition at Westminster – arguing that its Commons leader enjoys the support of more MPs than Jeremy Corbyn.
There are currently 54 SNP MPs, but only 40 of Labour's 229 MPs expressed support for Mr Corbyn on Tuesday.
The SNP has also said it would be able to fill all of the relevant shadow posts to the government.
Mr Corbyn has still not appointed a shadow Scottish secretary.
The previous incumbent, Ian Murray, has not been replaced after becoming one of more than 20 members of Labour's shadow cabinet to quit earlier this week in an effort to force Mr Corbyn to resign.
Leadership challenge to Corbyn expected
Dugdale: Corbyn future 'difficult'
Mr Corbyn subsequently lost a vote of no confidence by 172 votes to 40, but has said the ballot had "no constitutional legitimacy" and that he would not "betray" the members who voted for him by resigning.
His allies have challenged Mr Corbyn's critics to trigger a formal leadership contest if they want to replace him.
The SNP have pointed to parliamentary rules which say the official opposition must be "prepared to assume power". They will make their request to the Speaker later on Wednesday.
Labour's shadow chancellor John McDonnell – who has remained loyal to Mr Corbyn – said the SNP would "always play a few stunts and you can't blame them for that".
The SNP won 56 seats at last May's election, but Michelle Thomson and Natalie McGarry have since withdrawn from the party whip amid police investigations.
Source:: BBC UK