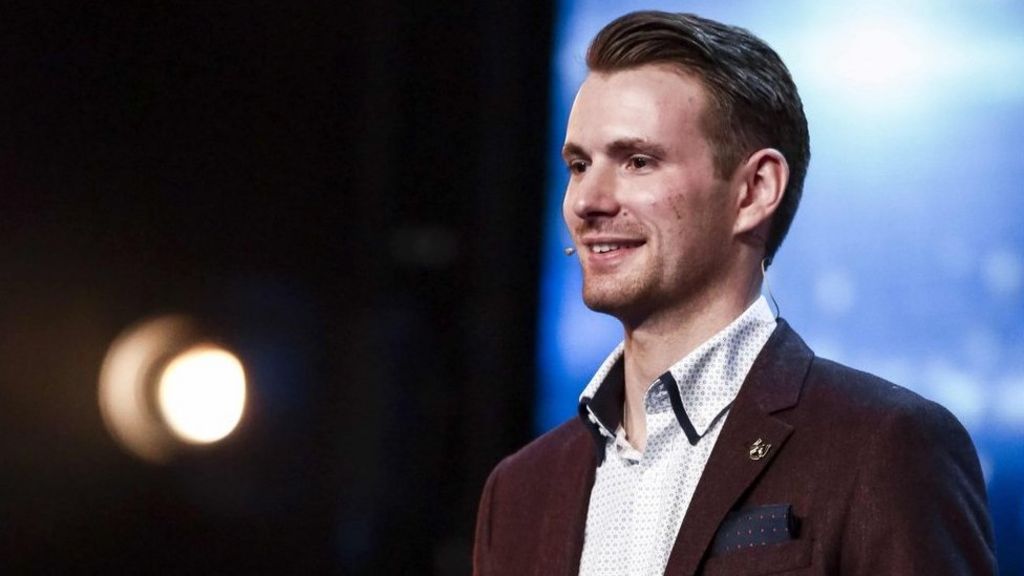 Army bandsman and magician Richard Jones has won the final of this year's Britain's Got Talent.
The 25-year-old lance corporal impressed the judges and voting public with his military-themed act.
"I can't believe it, thank you so much to everyone that voted – it's been an incredible experience, it means the world to me," he said.
Jones wins a £250,000 prize and the opportunity to appear at the Royal Variety Performance.
He is the first magician to win the talent show in its 10-year history.
Wearing military dress, Jones's act featured a card trick which told the story of Britain's oldest living magician, Fergus Anckorn, and how he used magic to help him cope with being a prisoner of war in Singapore.
The act culminated in bringing the 97-year-old out on stage.
Speaking on Britain's Got More Talent after the main show, head judge Simon Cowell said he thought the public voted Jones the winner not just because of his skill as a magician.
"I think people rooted for him as a person," he said. "His presentation, his whole performance was immaculate – it was very patriotic and heart-warming and he deserved to win."
Let's block ads! (Why?)
Source:: BBC Entertainment