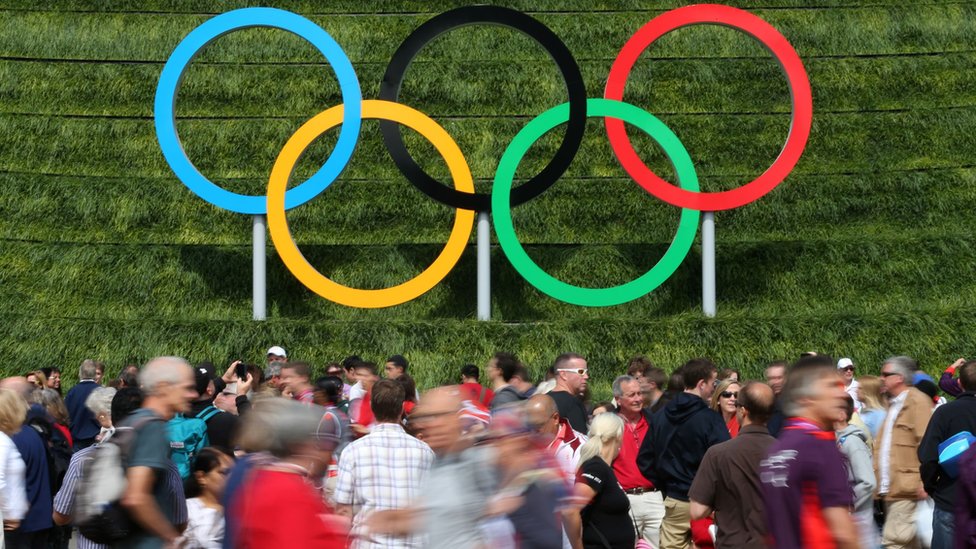 The number of people playing sport in England has fallen since the 2012 London Olympics, despite the Games' pledge to "inspire a generation."
Latest figures show 15.8 million people play sport or exercise at least once week, a drop of 0.4% since 2012.
Former Sports Minister Richard Caborn said the fall was "disappointing" and a sports charity said the Games' promised long-term legacy had not yet emerged.
Sport England said participation had risen by 1.7 million since 2005.
Figures show the number of once-weekly participants has dropped by 8,700 since the 2012 London Olympic Games.
Sport England data reveals the biggest decline is among people from ethnic minorities and economically-deprived groups.
BBC analysis of the data found five of the nine regions in England recorded a decline in sports participation.
'Legacy hasn't delivered'
The biggest drop was in Yorkshire and Humber where a 1.7% decline equates to 67,100 fewer people regularly participating in sport or exercise.
Helen Marney, from the Yorkshire Sport Foundation, said London 2012 provided an initial boost but a long-term legacy had yet to emerge.
"Like other parts of the country, we did see more people wanting to do sport after 2012, but we have to remember it takes more than an Olympics games on TV to get people active," she said.
"A lot of the reasons why people don't get into sport come down to the individual themselves. Do they have the time, money and the facilities nearby?
"But yes, I would say that the legacy of London 2012 hasn't delivered what we wanted to see."
Doncaster, in South Yorkshire, saw the biggest fall of any area in England, registering a decline of 13.2%. Oxford saw the biggest increase, of 14%.
Data shows there are continuing challenges in getting people from economically-deprived or ethnic minority backgrounds involved with sport and exercise.
People in the poorest social …read more
Source:: BBC world news feed