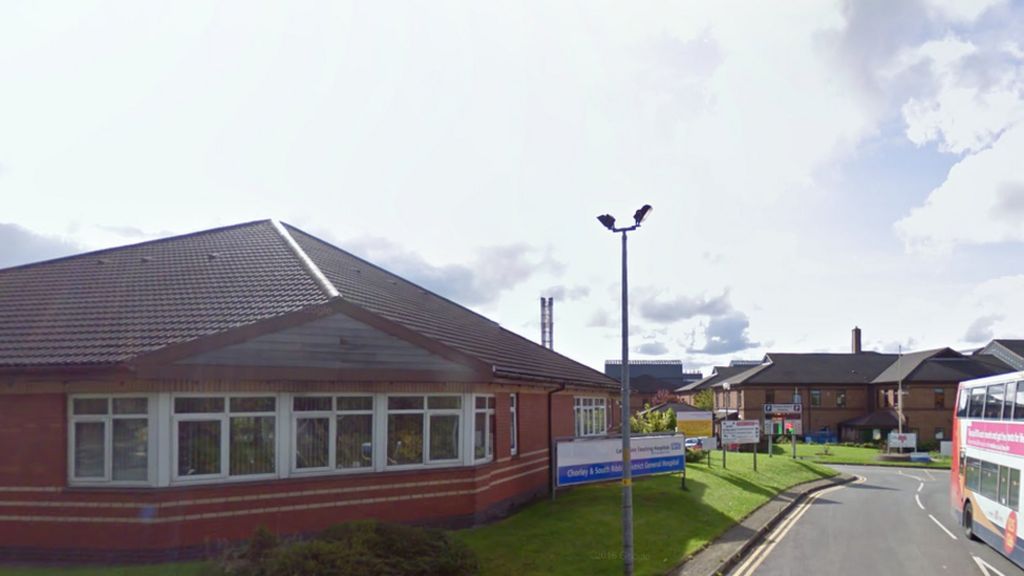 A hospital's accident and emergency department is to close temporarily as it cannot "recruit enough staff to provide a safe service".
Chorley Hospital in Lancashire will be downgraded to an urgent care service, a move that will "put lives at risk", the area's MP has claimed.
MP Lindsay Hoyle blamed "bad management".
Lancashire Teaching Hospitals NHS Trust said there were "no other safe options" due to a shortage of doctors.
It has been unable to secure additional locum doctors, making staffing the emergency department "increasingly difficult", it said.
'Significant staffing problem'
Chorley Hospital has eight of the 14 doctors it needs and can therefore only staff less than half the hours required.
Consultants have been working extra shifts to cover the staff rota, but "this is not sustainable and this approach is beginning to affect our ability to cover the consultant rota", the trust said.
In November last year, a cap on spending on NHS agency staff came into force in England to save £1bn over the next three years.
It meant by April, NHS trusts will not be able to pay agency staff such as doctors and nurses more than 55% for a shift than a permanent member of staff.
From Monday, the emergency department at Chorley will be temporarily replaced by an urgent care service until the staffing crisis is resolved.
Professor Mark Pugh, consultant anaesthetist and medical director of the trust, said: "Changing the current service provided at Chorley is a direct response to the immediate and significant staffing problem.
"We simply cannot staff the rotas, and it is an unacceptable risk to patient safety to attempt to provide an emergency department service with no doctors available to see people."
Source:: BBC world news feed