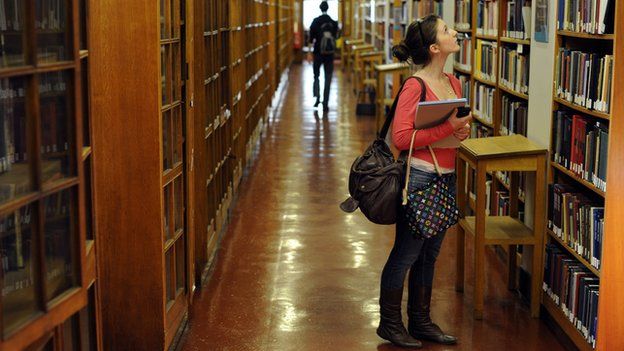 Students awarded £400,000 compensation after complaints
By Hannah Richardson
BBC News education reporter
18 June 2015
From the section Education & Family
The OIA covers universities in England and Wales
Universities in England and Wales paid £400,000 in compensation to students last year, following complaints.
In 2014, the Office of the Independent Adjudicator for Higher Education (OIA) ruled on 2,175 cases, with 500 going in favour of the students.
Disputes over academic issues such as degree classification or marks for work formed 61% of complaints.
Universities UK said that two million students were covered by the system and the percentage of complaints was small.
The £400,000 in compensation was paid to 200 students following recommendations made to individual universities by the OIA.
Of the 2,175 complaints dealt with 59% were found unjustified, 14% were found ineligible for OIA intervention and 5% were withdrawn.
'Lad culture'
Less than a quarter, 23% (figures do not add up to 100% owing to rounding) went in favour of the student.
OIA chief executive Rob Behrens said: "Depending on the case, this may lead to the student being given a second chance to submit work or appeal against a decision, cancellation of a penalty imposed by a university, or financial compensation, which in 2014 reached almost £400,000.
"As importantly, the report shows that, overall, universities are doing a thorough job in dealing with the majority of complaints fairly."
The number of complaints dealt with by the OIA has remained pretty steady, at about 2,000 during the past three years.
Nicola Dandridge, chief executive of Universities UK, said: "The shift in England from public funding to increased fees …read more
Source:: BBC UK