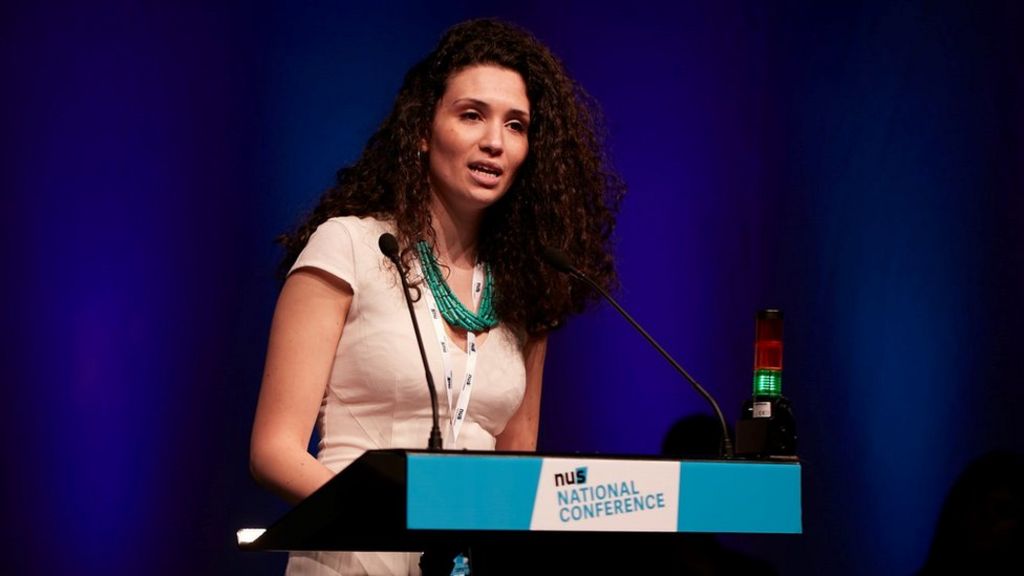 Students from several universities, including Oxford and Cambridge, are threatening to vote to break away from the National Union of Students.
It follows the controversial election of new president, Malia Bouattia, the NUS's first black female Muslim leader.
Ms Bouattia has been accused of making anti-Semitic remarks – including calling the University of Birmingham "something of a Zionist outpost".
She has insisted her argument was political rather than one of religion.
Harry Samuels, an NUS delegate from the University of Oxford, told BBC Newsnight the appointment of Ms Bouattia was undemocratic, as she was not elected under a system of "one member, one vote".
"It's not just about Malia in particular," he said.
"Obviously her election enshrines the fact that NUS no longer represents all students, but there are other grievances we have with the rest of the organisation, there are other reasons we think that the organisation is no longer reformable.
"It's the mixture of those reasons why we're campaigning to leave."
How the NUS votes
The National Union of Students is a "confederacy" of student unions from every affiliated further and higher education institution in the UK.
Individual students do not pay a membership fee but are automatically members of their student union.
They are asked to elect officers and conference delegates to attend the NUS annual conference – this year's took place in Brighton this week.
At the conference, delegates vote on motions and elect national officers, including a national president, who take up their posts in July for one year.
This year a University of York motion to reform the voting system to give a vote to every individual member was rejected by the conference.
A spokeswoman for the NUS said there had been several attempts to reform the voting system since …read more
Source:: BBC UK