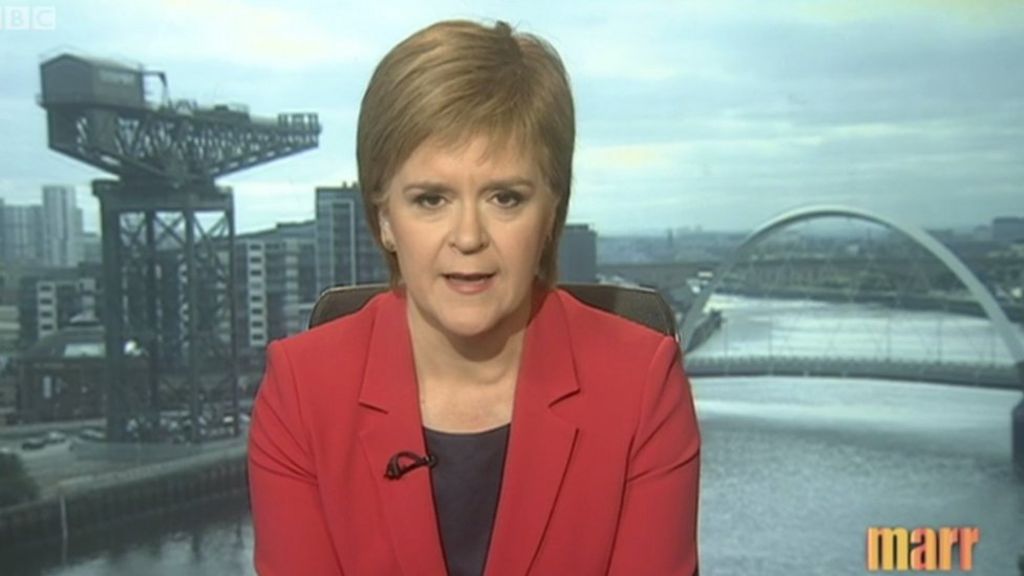 First Minister Nicola Sturgeon has said the UK that Scottish voters chose to remain with in 2014 no longer exists.
Speaking on the Andrew Marr programme on BBC One, she said the Scottish government would take whatever steps are needed to protect Scotland.
Her appearance followed a Scottish cabinet meeting on Saturday which agreed to make initial preparations for another independence referendum.
It also backed talks with the rest of the EU following the Brexit vote.
Ms Sturgeon told Andrew Marr: "The UK that Scotland voted to remain in in 2014 does not exist any more.
"This is a case of how best do we protect the stability and the interests of Scotland."
An opinion poll published by the Sunday Post newspaper has suggested support for Scottish independence is sitting at 59%, following the UK's vote to leave the EU.
Indyref2: the questions
Follow the latest developments on our live page
The online survey of 1,600 adults in Scotland was carried out hours after the Leave result was confirmed.
In another smaller poll – for the Sunday Times – 52% of those surveyed said they would vote for independence.
The first minister said in the BBC One interview that a great deal of uncertainty remains over the way ahead for Scotland and for the UK.
She said: "I've heard people over the past few days talk about the rules that would apply to the Article 50 process.
"The reality is there are no rules, there is no precedent, this is something that's never been done before.
"What will happen from here on in will be a matter of negotiation."
Source:: BBC UK