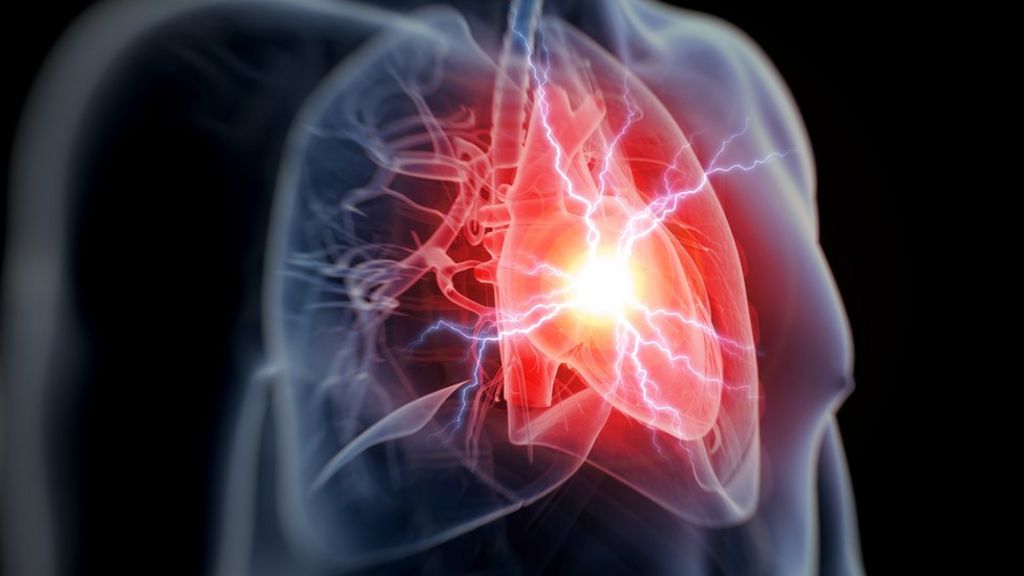 An estimated 620,000 people in the UK have a faulty gene that puts them at risk of developing coronary heart disease or sudden death, and most are unaware, a charity has warned.
The British Heart Foundation said the figure was 100,000 more than had been thought and could be even higher.
It said there was now a better grasp of the prevalence of inherited conditions.
A child of someone with an inherited heart condition can have a 50% chance of inheriting it themselves.
The foundation warned that the overall figure for those with the faulty gene could be much higher because of as yet undiscovered faulty genes and under-diagnoses.
Each week in the UK, around 12 seemingly healthy people aged 35 or under are victims of sudden cardiac death with no explanation, largely due to undiagnosed heart conditions.
The Birk family, from Hounslow, in west London, were tested for the faulty heart gene after Maninder Birk collapsed at home on his 16th birthday.
The results showed that Maninder, his younger brother Manvir and his mum Inderdeep all had the faulty gene hypertrophic cardiomyopathy (HCM).
Inderdeep said it was "completely devastating" to discover her sons had inherited it from her.
Day-to-day struggle
She says the heart condition has presented itself differently in each of them.
"Maninder had to give up a promising career in rugby, but is now leading a relatively normal life. But Manvir and I struggle day-to-day with our health.
"Manvir can't finish a whole day at school. He is constantly tired and his energy levels are very low. He is mainly home-schooled now as it is hard for him to keep up with his work.
"He also misses out on seeing his friends as he can't do the normal activities most 15-year-olds can do."
They have both had implantable cardioverter defibrillators (ICD) fitted to prevent their hearts from stopping suddenly.
Research has helped to discover many of the faulty genes that cause inherited heart conditions.
This has led to the development of structured genetic testing services for those at highest risk for some of these conditions.
More research urged
However, the British Heart Foundation says more research is urgently needed.
Prof Sir Nilesh Samani, BHF medical director, said: "The reality is that there are hundreds of thousands of people across the UK who are unaware that they could be at risk of sudden death.
"If undetected and untreated, inherited heart conditions can be deadly and they …read more
Source:: BBC UK