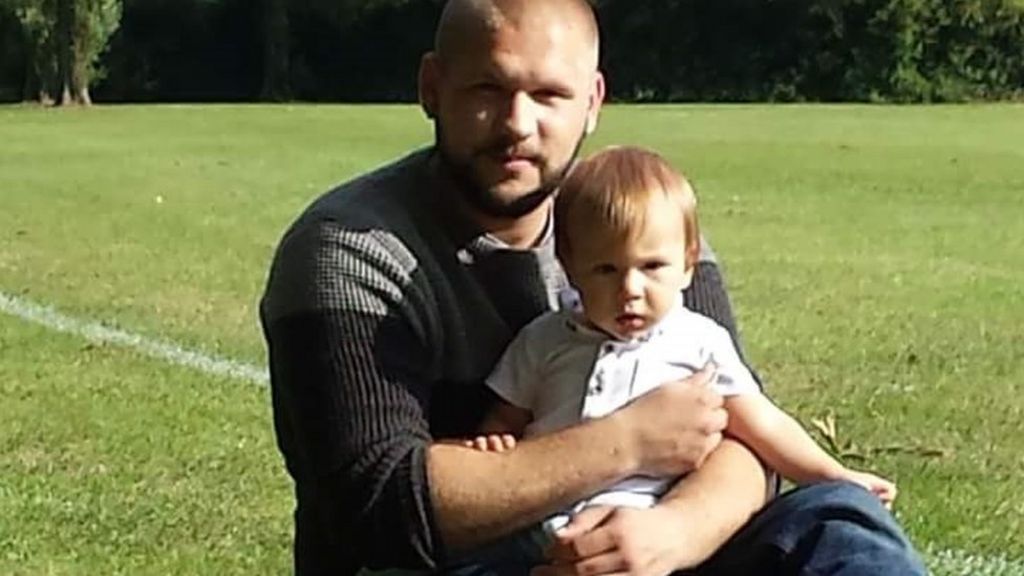 The family of a mentally ill father who killed himself in prison have described his treatment there as "despicable".
Dean Saunders, 25, from Basildon, was taken to HMP Chelmsford in December after injuring relatives who tried to stop him stabbing himself.
They claim the decision not to detain him under the Mental Health Act and to withdraw continuous observation in prison contributed to his death.
The Ministry of Justice said the welfare of inmates was a top priority.
Mr Saunders' mother Donna said the way the prison service handled her son's case was "absolutely appalling".
His father, Mark, said his son "should never have gone to the prison in the first place".
Mr Saunders was arrested in December on suspicion of attempted murder after his father and brother were stabbed when they tried to stop him cutting his throat.
When he was taken to a police station, he again told a doctor he was going to kill himself.
But two psychiatrists he saw later were not made aware of his previous suicide attempt.
They were unable to make a referral for detention under the provisions of the Mental Health Act as Mr Saunders stated he was too tired to participate in an assessment.
This finding was disclosed in a report by The South Essex Partnership University NHS Trust (SEPT) which revealed he was suffering from severe paranoia when he told his girlfriend people were trying to harm him.
An initial assessment by SEPT staff decided he posed a risk of harming himself or others.
Mr Saunders' parents said when he was taken to Chelmsford Prison they made repeated attempts to alert staff to their son's intention to kill himself.
Mrs Saunders said she pleaded with staff to keep him on constant watch instead of switching to half-hourly observations.
Her son electrocuted himself in his cell on 4 January and his death is now …read more
Source:: BBC world news feed