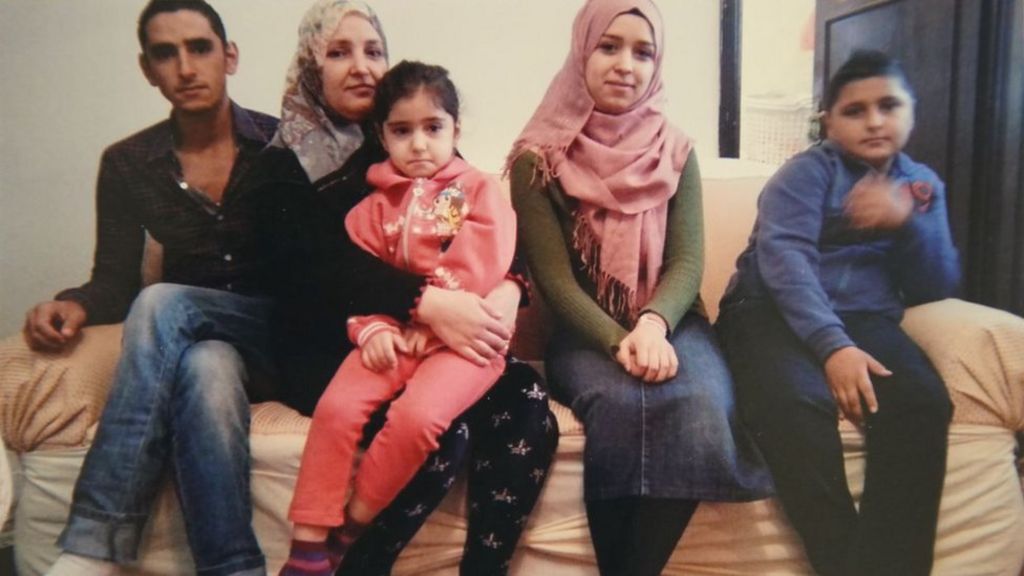 A Syrian couple have appealed to the government to help reunite them with two of their children who cannot currently claim UK asylum.
Amal and Muhammed Alwadi and their two youngest children have been granted refugee status but their other children were refused visas as they are over 18.
In a video message, the couple spoke of the "heartrending" pain of separation and called for a change in the rules.
The Home Office has not yet commented to the BBC.
The family fled their hometown of Daraa, in the south of Syria, in 2012.
Mr Alwadi then travelled to the UK, where he was granted asylum in 2014 and set about applying for family reunion which was granted in 2015.
However, the couple's 19-year-old son, Kusai, is living in a refugee camp in Calais while their 20-year-old Atha daughter is living in Turkey.
Mrs Alwadi, who now lives in Sheffield with her husband and two youngest children, Lin and Majd, said: "I need my children. Our life is totally heartrending without them."
Mr Alwadi said: "Show me a father who can live far away from his children, in addition to living in a new country."
The couple spoke out as part of the British Red Cross campaign calling on the government to widen family reunion rules to include people over the age of 18 who were living with their parents at the time they were forced to leave their home country.
Alex Fraser, director of refugee support and international family tracing at the charity, said: "No-one should flee conflict only to endure more loss and pain simply because their child is over the age of 18.
"You do not stop becoming parents to your children when your child turns 18."
Nick Clegg, Sheffield Hallam MP, has given his support to the campaign saying: "Families like the Alwadis have …read more
Source:: BBC world news feed