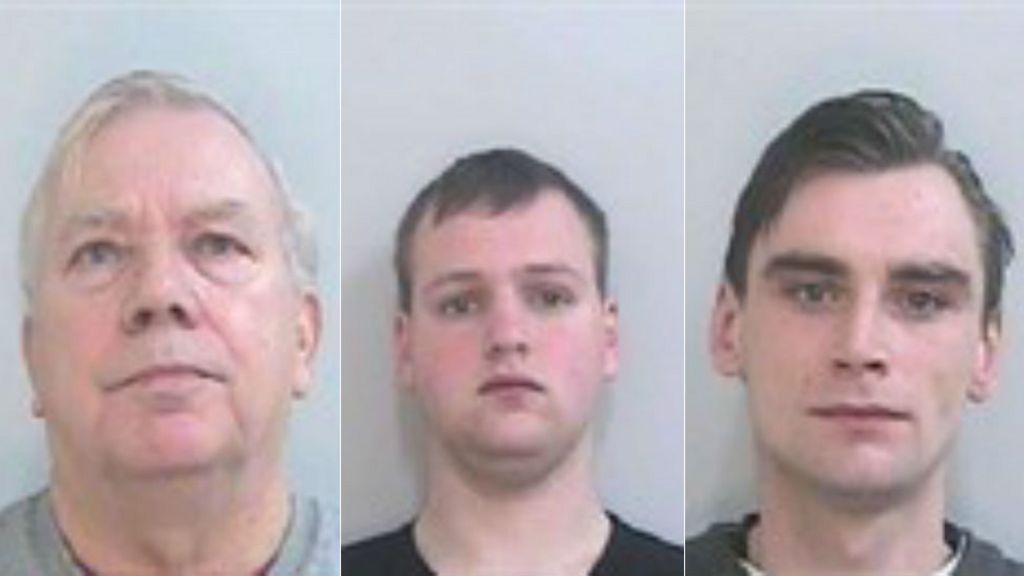 Three men who worked at a takeaway have been jailed for up to 10 years sexually exploiting teenage girls.
The owner and two employees of JR's Chicago Hot Dogs in Preston were jailed at the city's crown court after pleading guilty at a previous hearing.
They were jailed for sexual offences against five girls aged under 16 between August and September 2014.
The girls were lured to a hotel with the promise of modelling work, given alcohol and cannabis, then abused.
Indecent images
The owner of the takeaway, James Ruehle, 67, was sentenced to 10 years and four months in jail after pleading guilty to four counts of sexual activity with a child under 16.
Employee Michael McDougal, 31, pleaded guilty to two counts of sexual activity with a child under 16 and was jailed for nine years.
Fellow emplyee Kert Birtwistle, 20, was sentenced to four and a half years after pleading guilty to sexual activity with a child under 16.
All three defendants also pleaded guilty to making indecent images of children.
'Degrading abuse'
Det Con Ian Marsh said: "I am pleased that the offenders have now been jailed for their abhorrent actions and I hope the victims, who have been extremely brave throughout this investigation, are able to move forward with their lives now that these men have been brought to justice."
Sophie Lorimer, of the Crown Prosecution Service, said: "The business was a front for something far more sinister which was going on behind the scenes.
"The girls had been specifically lured by the men in order to be sexually exploited.
"All three defendants showed utter disregard for the effects that this degrading abuse would have on their victims simply to satisfy their own sexual desires."
Source:: BBC world news feed