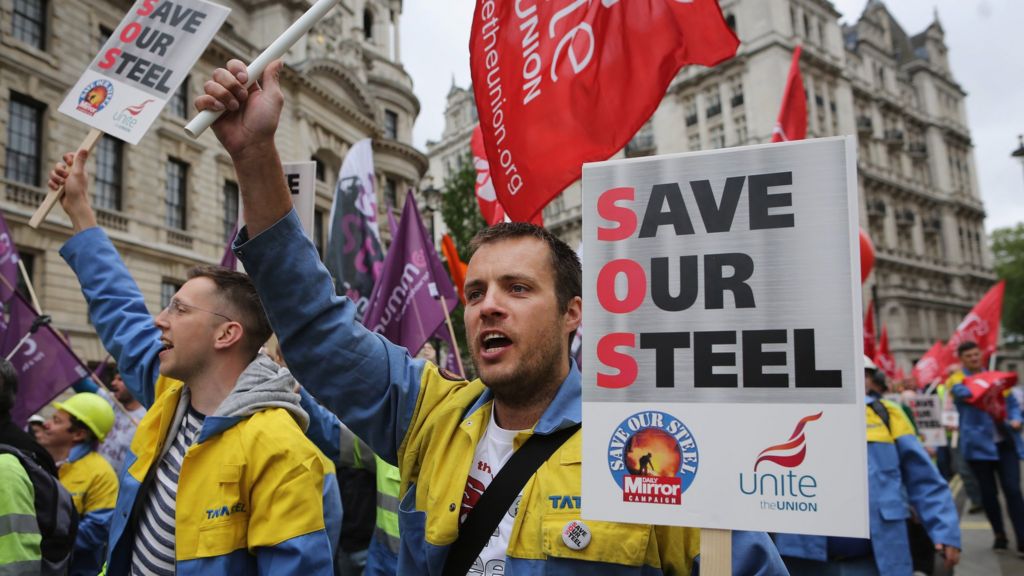 A consultation on how to reduce pension costs at Tata's UK steel business has been launched in order to help the sale of the loss-making business.
Speaking in parliament, Business Secretary Sajid Javid said any planned changes would apply only to this particular scheme.
Tata's UK steel business has a pension deficit of £485m.
However pension experts warned earlier that the changes could take ministers down a "dangerous path".
Tata Steel is looking to sell its loss-making UK business but the pension liabilities are hampering the process. The company has had seven expressions of interest and a shortlist is expected soon.
Mr Javid said the government was looking at the changes at the request of the trustees of the pension scheme and that any changes would need the approval of the regulator.
He stressed that several options were being considered.
"No decision has been made. We are wary of setting a precedent," he said.
"This is very much about this scheme and this scheme only."
One option is to base the scheme's annual increase on the Consumer Prices Index (CPI) inflation measure, which is usually below the Retail Prices Index (RPI) measure currently used.
This is the path favoured by the British Steel Pensions Scheme as they say it would leave most of the pension holders either better off or no worse off, than if it entered the Pensions Protection Scheme (PPS), which is the likely alternative.
In total the British Steel pension scheme has 130,000 members.
Source:: BBC UK