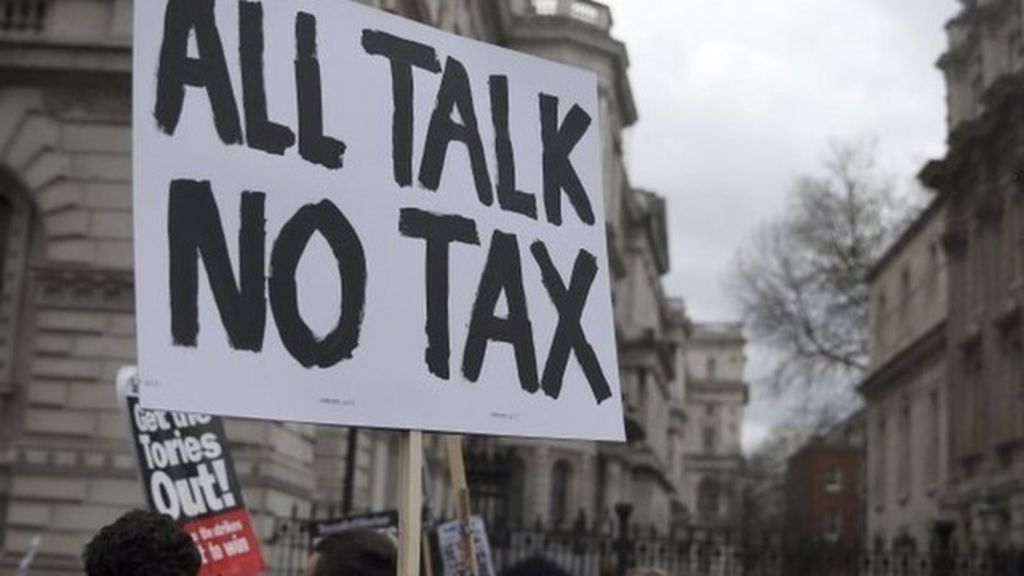 Leading financial institutions have welcomed a new crackdown on international tax dodging agreed by Europe's leading five economies.
Tax and law enforcement agencies in the UK, Germany, France, Italy and Spain have agreed to share data.
The International Monetary Fund's chief Christine Lagarde said it added to the momentum building against those who sought to hide income and assets.
UK Chancellor George Osborne said it would "lift the veil of secrecy".
The move comes in the aftermath of the Panama Papers leak, which revealed how the rich and powerful hide assets, sparking widespread condemnation that the authorities had failed to act.
Under the new deal, the five nations will exchange information regarding beneficial ownership registers, which show who really owns assets.
They will also create new registers of financial trusts.
HMRC 'not doing enough' to tackle fraud
What is being done to tackle tax-dodging?
Q&A: Panama Papers
Ms Lagarde said: "The IMF very strongly welcomes and supports this new momentum to fight corruption and tax evasion. We need to think outside the box and to that end, we at the IMF will question whether the technical assistance that we provide to anti-money laundering and to counter-terrorism financing can be better leveraged to identify what more is needed in terms of implementation."
The five countries will now push for the rest of the G20 nations to follow suit. That would mean sharing data on previously secret tax information between countries such as America, Saudi Arabia and China.
The UK government has already announced that it will make its register of beneficial ownership public – and is privately urging the other four signatories of the deal to agree that the public can have access to the information, according to the BBC's economics editor Kamal Ahmed.
Mr Osborne said at the annual International Monetary Fund spring meeting in Washington: "Today we …read more
Source:: BBC UK