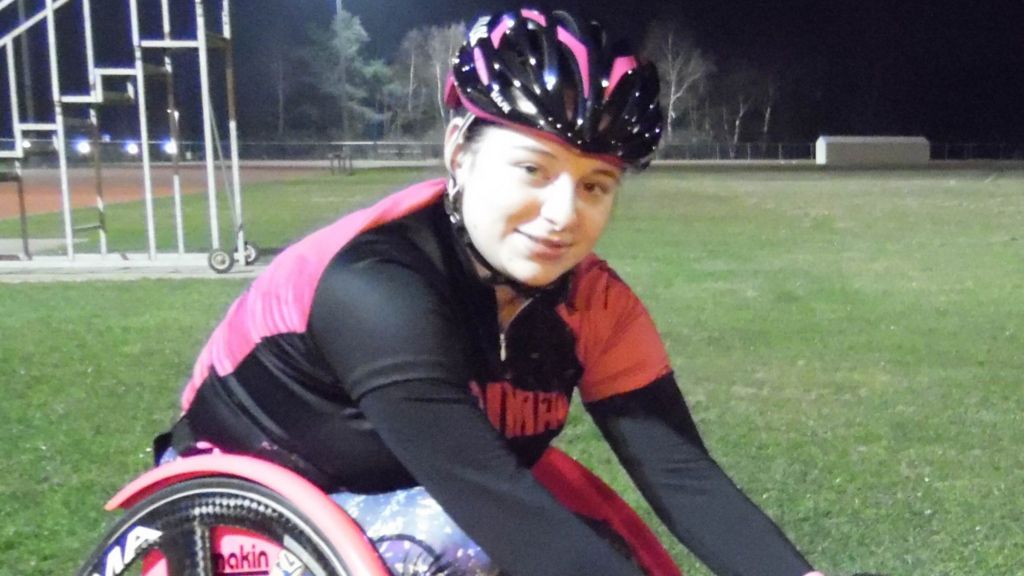 A 19-year-old who wants her right leg cut off to end chronic pain caused by a neurological disorder says doctors need a better understanding of the illness.
Hannah Moore, from Dorset, was 16 when she developed complex regional pain syndrome (CRPS).
The disorder, which emerged after a routine operation for an ingrown toenail, has left her unable to walk and causes painful ulcers.
She now wants to raise awareness of the condition to help others.
Ms Moore, who lives in Stalbridge, was a junior national Karate champion and had won a scholarship to train as a chef but she was forced to quit her traineeship because of worsening ulcers.
Now she travels to London on a weekly basis to have her dressings changed under general anaesthetic and feels the only solution is to have her lower leg amputated.
'No research'
She said: "I've had about 51 general anaesthetics in the last year and it affects the rest of my body.
"I'd rather be healthier overall, just without my leg that has no function."
Ms Moore said there was a lack of knowledge among healthcare professionals about the condition.
She said: "People just aren't aware and they try and grab your leg or your arm, or whatever's affected, and that obviously makes things worse.
"There's not much research into the condition in the UK and, without research, things will never change."
Rebecca Boot, founder of CRPS UK – a charity that offers support to people with the disorder – said amputation was not normally recommended because it could cause further problems but added Ms Moore's case was unusual because of the problems caused by her ulcers.
Ms Boot said one of the charity's aims was to encourage education within the medical profession.
She said: "Very few know what the term CRPS means, let alone how to diagnose it."
CRPS, also known as Reflex Sympathetic Dystrophy (RSD) …read more
Source:: BBC world news feed