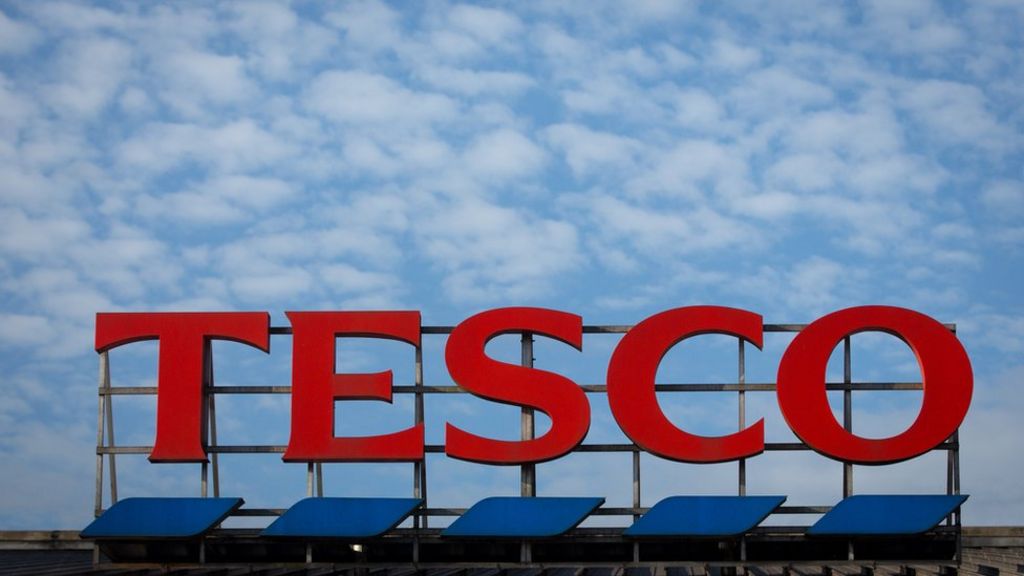 Tesco has returned to profit after reporting its first quarterly sales growth for three years.
The supermarket giant reported a £162m statutory pre-tax profit for the year to the end of February with UK like-for-like sales up 0.9% in the fourth quarter.
The results follow last year's £6.3bn loss, the worst results in its history.
Tesco chief executive Dave Lewis said the group had made "significant progress".
"Our balance sheet is stronger and we are making good progress in rebuilding trust in Tesco and our investment case," he added.
Despite the progress, Mr Lewis warned the market remained "challenging and uncertain" and said its continued investment in prices to remain competitive would slow its profit improvement "particularly in the first half".
Since taking over as Tesco chief in September 2014, Mr Lewis has put Tesco's focus on price cuts and putting more staff in stores in an attempt to revive the company's fortunes.
Mr Lewis said he was "increasingly confident" the the actions the group was taking would result in a continued improvement in profitability.
"We have regained competitiveness in the UK," he said in a statement.
Alongside its "big four" peers – Asda, Sainsbury's and Morrisons – Tesco has been hit by competition from discount rivals Lidl and Aldi.
The UK has also seen a broad change in shopping habits, with many customers now preferring to shop little and often at small convenience stores, instead of doing a once-a-week "big shop".
Source:: BBC UK