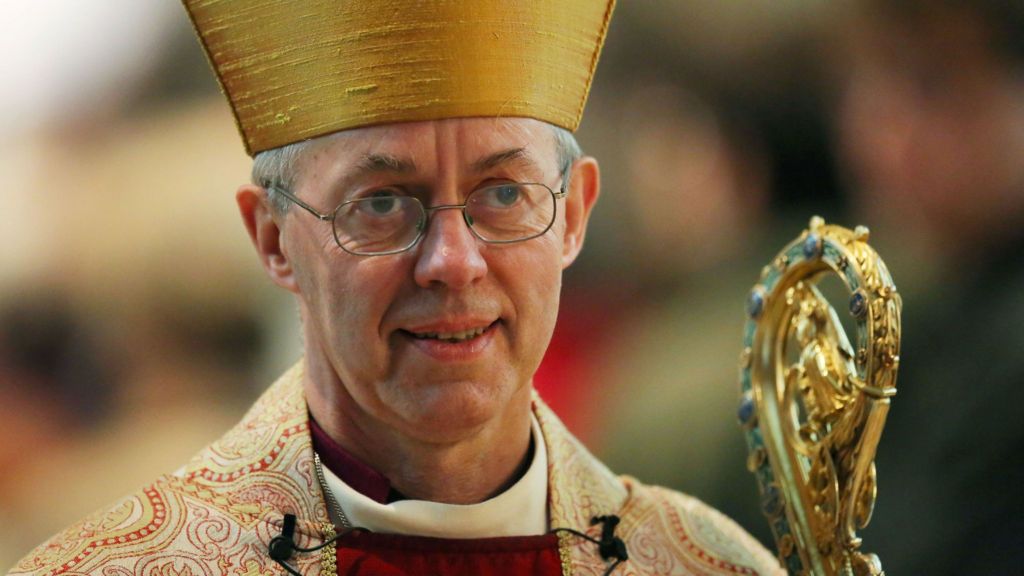 The Archbishop of Canterbury has said a DNA test result revealing the identity of his real father has come as a "complete surprise".
The Most Reverend Justin Welby, 60, has discovered he is the son of Sir Winston Churchill's last private secretary, the late Sir Anthony Montague Browne.
He had believed his father was whisky salesman Gavin Welby, who died in 1977.
His mother, Lady Williams of Elvel, has confirmed she had a "liaison" with Sir Anthony just before she wed in 1955.
In a statement issued through Lambeth Palace, the Archbishop of Canterbury refers to his mother and Gavin Welby's addiction to alcohol while he was growing up.
"As a result of my parents' addictions my early life was messy, although I had the blessing and gift of a wonderful education, and was cared for deeply by my grandmother, my mother once she was in recovery, and my father (Gavin Welby) as far as he was able."
Hair samples
He added: "I know that I find who I am in Jesus Christ, not in genetics, and my identity in him never changes…
"Although there are elements of sadness, and even tragedy in my father's (Gavin Welby's) case, this is a story of redemption and hope from a place of tumultuous difficulty and near despair in several lives."
Archbishop Welby, the most senior cleric in the worldwide Anglican communion, says he discovered the real identity of his biological father in recent weeks.
The Daily Telegraph reports that he decided to take a DNA test after it approached him with research it had carried out into his family's background.
It reports mouth swabs were compared with hair samples from a hairbrush kept by Sir Anthony's widow and showed a 99.9779% probability they were father and son.
The Bishop of Norwich, Graham James, told BBC Radio 5 live when …read more
Source:: BBC UK