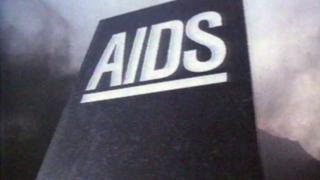 Thatcher fears over Aids awareness campaign revealed
By Nick Higham
BBC News
30 December 2015
From the section UK
Image copyright
COI
Former PM Margaret Thatcher feared teenagers would be "harmed" by an Aids awareness campaign which detailed how the disease spread, but was overruled, newly-released files show.
Cabinet papers from 1986, released by the National Archives, reveal the then prime minister repeatedly queried the wording of advertisements and leaflets.
One document shows she was warned of the health hazard facing the UK.
Mrs Thatcher responded by questioning the need for a section on "risky sex".
"I should have thought it could do immense harm if young teenagers were to read it," she wrote at the top of a February 1986 memo from David Willetts, then a member of the Number 10 Policy Unit.
Source:: BBC UK