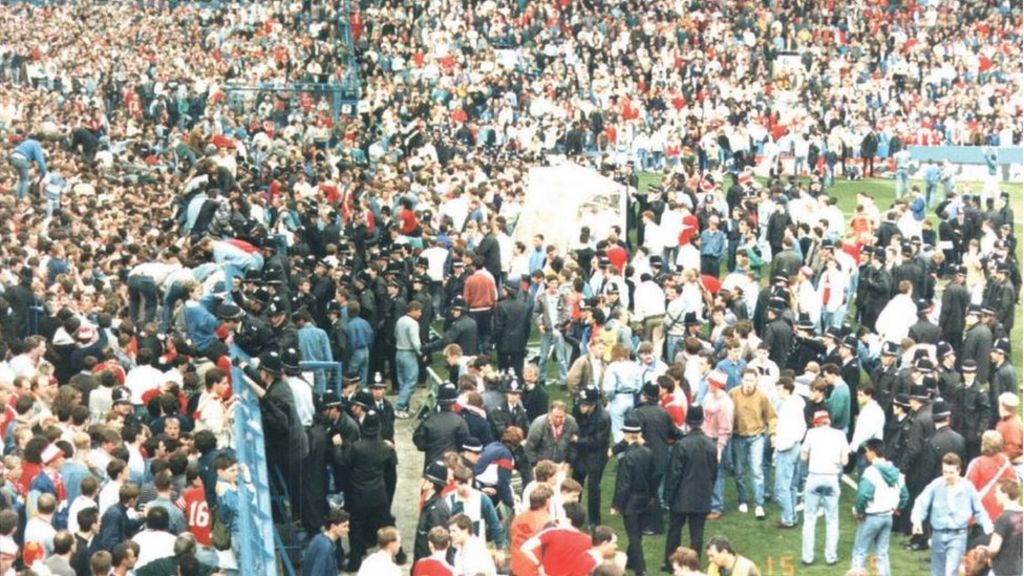 The Hillsborough disaster should be a "touchstone" for everything police do, Home Secretary Theresa May has told the Police Federation annual conference.
All officers must "never forget" the 96 fans who died in the April 1989 tragedy and put professionalism at the heart of every decision, she told officers.
Mrs May paid tribute to the families of those who died and their 27-year fight for justice.
Inquests in April found the victims were unlawfully killed.
They were crushed at the Leppings Lane end of Sheffield Wednesday's ground during the FA Cup semi-final on 15 April 1989.
Hillsborough disaster – BBC News
"Remember Hillsborough," Mrs May said. "Let it be a touchstone for everything you do."
She told the police conference in Bournemouth they must "never forget" those that died in the disaster and the "27 years of hurt endured by their families and loved ones".
'Integrity at heart'
"Let the hostility, the obfuscation and the attempts to blame the fans serve as a reminder of the need for change," she said.
"Make sure your institutions, whose job it is to protect the public, never again fail to put the public first.
"And put professionalism and integrity at the heart of every decision, every interaction and every dealing with the public you have.
She told police that if they do: "You will renew the model of policing by consent in this country, and you will be the custodians of justice for those who have been denied it for too long."
Source:: BBC UK