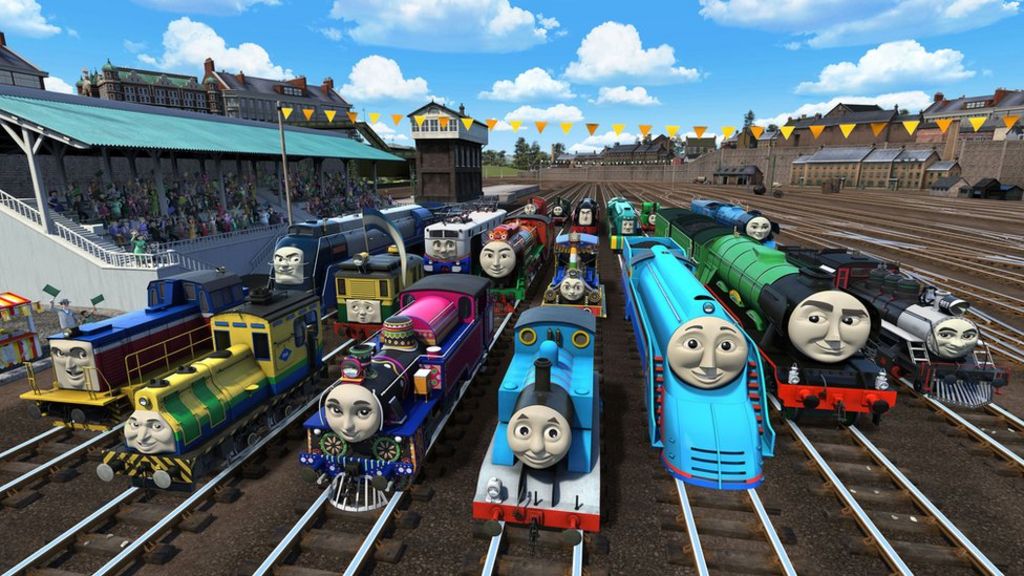 Thomas the Tank Engine is getting a multicultural makeover with the introduction of trains from around the world.
Engines from India, Russia and China among others are being introduced in a new film The Great Race.
The new engines are due to only feature in the film and won't be appearing in future TV episodes.
The producer of the film has denied claims the filmmakers had bowed to political correctness.
Ian McCue told the Telegraph: "The intention was to create this big global racing event and make it feel real. I would hope it will get youngsters asking about foreign countries."
The Great Race is the eleventh animated feature film for Thomas and the new characters are likely increase interest from international markets.
It is released worldwide from May 2016.
In the Great Race Thomas competes against the new international engines at the Great Railway Show.
The Flying Scotsman represents the UK, while Thomas competes to represent the island of Sodor where he lives.
Here are the new trains with their official biographies.
There are two engines from India in the film called Ashima and Rajiv.
Fearless Ashima comes from the Nilgiri Mountain Railway in Southern India, which is dangerous and difficult to climb.
Rajiv is a small tank engine from the East Indian Railway, who carries passengers and goods from Calcutta in the east up to the north of India.
Based on a Nacionale De Mexico 903 2-8-0, Carlos of Mexico is a proud and happy steam engine from the heart of Mexico.
Based on a SNCB Type 12.004, Axel of Belgium is a smooth streamlined tender engine built for speed.
Etienne of France is based on the SNCF DC BB 9004, he is a fast electric locomotive who has been setting world speed records in his home country.
Based on …read more
Source:: BBC Entertainment