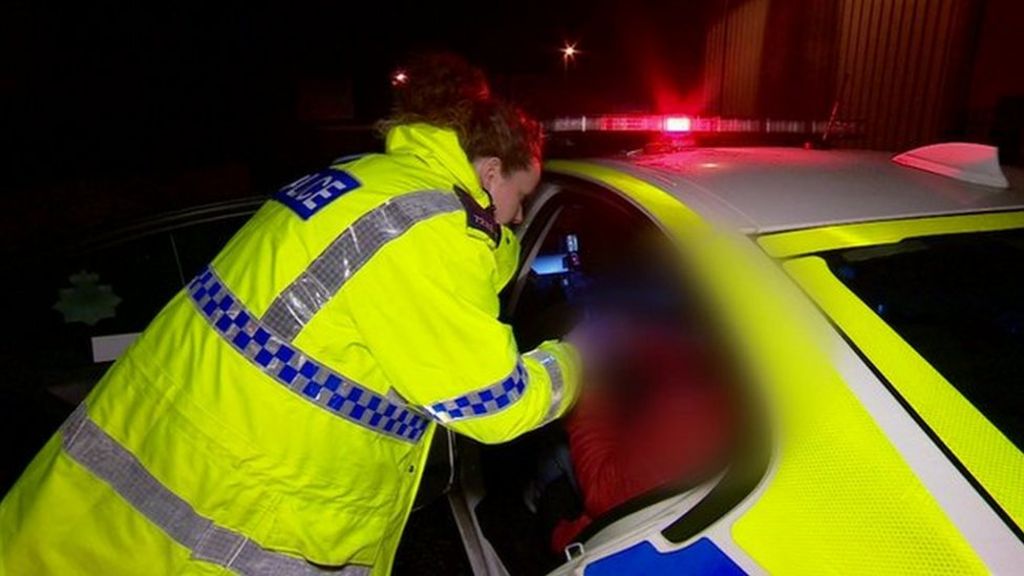 There were almost 8,000 arrests last year for drug driving in England and Wales, figures obtained by BBC Radio 5 live have suggested.
The statistics from 35 of the 43 forces showed that 7,796 people were arrested between March 2015 and April.
New legislation was brought in covering legal driving limits for 17 illegal and prescription drugs in March last year.
Under the old laws, police had to show driving was impaired by drugs to prosecute.
The Metropolitan Police carried out the most arrests with 1,636, followed by Greater Manchester Police with 573, and the Cheshire force came a close third with 546.
A study published by the Department for Transport and seen by BBC Radio 5 live suggests 25% of young drivers know someone who has driven after smoking cannabis, and 11% know someone who has driven after taking Class A drugs.
'I'd come to on the motorway'
Bill, 31, spent almost 10 years abusing cocaine and other drugs.
"I drove a car for many years and took cocaine… I didn't have a car for a long period of time, I ran out of money, and then I used to steal my sister's car, or parents' car, often to go in search of more drugs," he said.
"I'm incredibly lucky to have never been involved in an accident."
"Quite often if I had mixed drugs, if I had taken cocaine, large amounts of it and mixed it with Xanax [used to treat anxiety and panic disorders] or a painkiller of some sort.
"I would sort of temporarily black out, lose consciousness and come to and I'd be on the motorway and suddenly wake up and realise where I was.
"That's happened on a few occasions. Obviously I couldn't drive at all. I mean it was very dangerous, very selfish, very reckless. It's one thing I'm eternally ashamed about."
In …read more
Source:: BBC UK