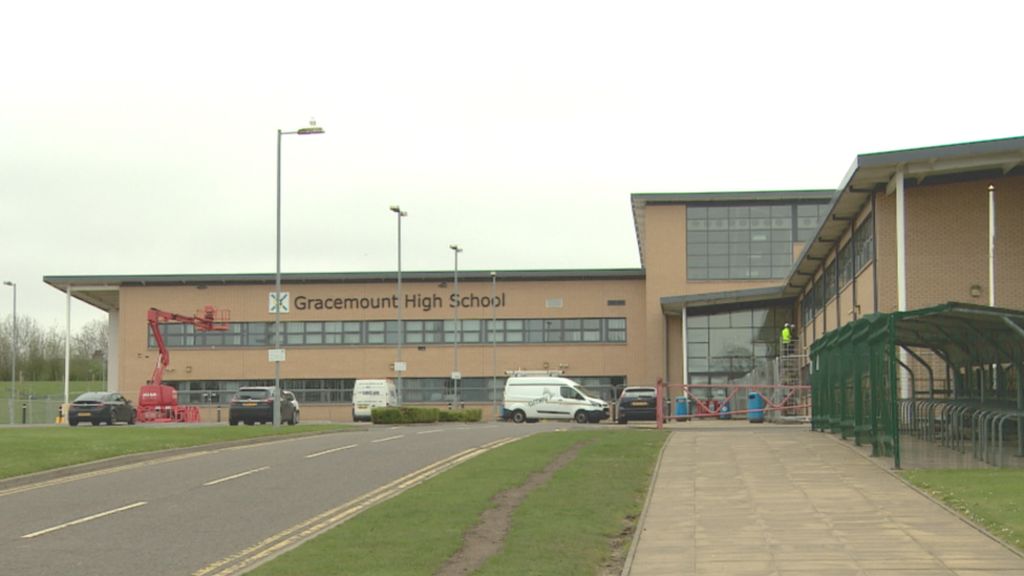 About 2,300 pupils have been left in limbo following the closure of 17 schools across Edinburgh over building safety fears.
Contingency plans have been put in place for S4, S5 and S6 pupils at three of the five closed high schools with plans due to be released on the other two soon.
However, S1 to S3 pupils are still without any information.
All primary and special needs pupils will be back in classrooms by 19 April.
The council said that all pupils would be off school on Monday 18 April as it is a public holiday in the city.
About 7,000 pupils were unable to return to their classrooms on Monday after the Easter break.
Urgent work
Council officials said S4, S5 and S6 pupils from Firrhill, Drummond and Royal High would be able to return to their own schools on Wednesday.
They said an update for S4, S5 and S6 pupils at Gracemount and Craigmount High would be released later on Tuesday once arrangements were finalised.
The problems were first uncovered in January when a wall at Oxgangs Primary collapsed during high winds.
Further closures were prompted after workers repairing serious structural issues at the primary found "further serious defects" with the building on Friday.
The city council said urgent work would need to be carried out on at least four of the schools: two high schools Gracemount and Craigmount, and two primaries – Oxgangs and St Peter's.
The initial problem was discovered with wall ties, which hold the outer and inner walls together, at Oxgangs Primary School.
An additional issue on Friday was then found with head ties, which hold the top of the walls to the steel roof frame, at all four schools.
Why are the Edinburgh schools closed?
Calls for inquiry into school closures
In all, 10 primaries, five secondaries and two additional support needs …read more
Source:: BBC UK