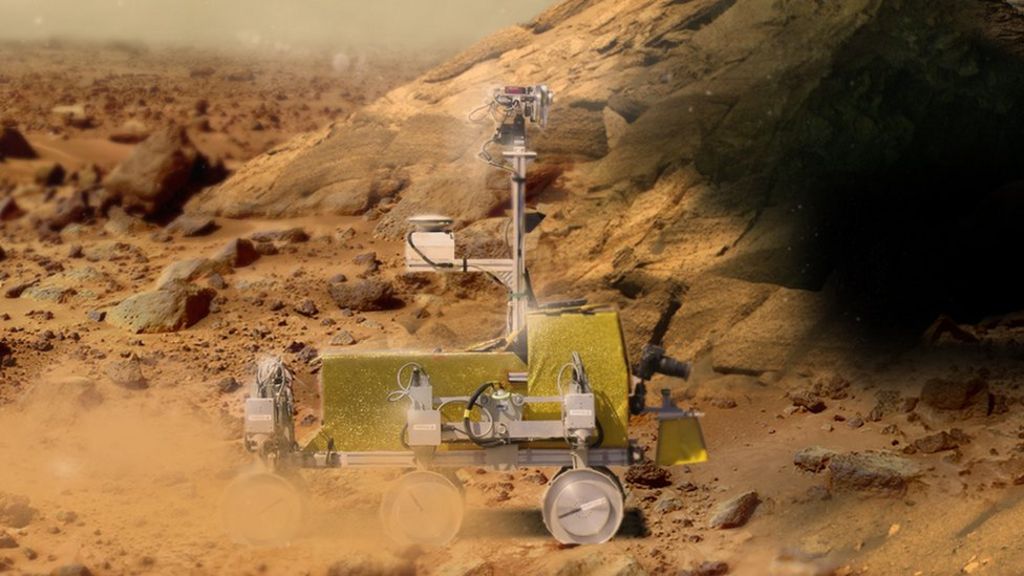 UK astronaut Tim Peake will get to drive a rover on Mars shortly.
Or, at least, that is the scenario he is facing in a challenging experiment.
In reality, the Briton, currently on the International Space Station, will command a robot to roll around a giant sandpit in Stevenage that simulates the surface of the Red Planet.
It is part of a European Space Agency project that aims to learn how astronauts can control remote systems on other worlds.
Known as Meteron (Multi-Purpose End-To-End Robotic Operation Network), the programme has already seen Danish ISS crewman Andreas Mogensen get a robot on Earth to put pegs in a series of holes.
But Major Tim's task takes things up a notch.
He will drive a prototype Mars rover into a darkened "cave" to find and map a number of targets.
It will be a test for man and machine – and all the connections in between.
For starters, Major Tim will be floating inside the space station which is orbiting at 27,000km/h. He has to keep himself steady as he looks at relayed video and other information on the screens of two laptops.
Then there is the issue of latency. His control link has to transmit down to Earth, bounce through numerous communications nodes, before reaching the robot in its simulation "Mars Yard" at the Airbus Defence and Space Company.
It means any command – and any feedback – will have several seconds of delay. It is quite likely that the link will also drop out on occasions.
Nonetheless, there is high confidence Major Tim can complete his objectives within the allotted time (90 minutes). He has already demonstrated finesse in robotics control when he used a mechanical arm earlier this month to capture and berth a cargo ship positioned alongside the ISS.
In many respects, though, …read more
Source:: BBC UK