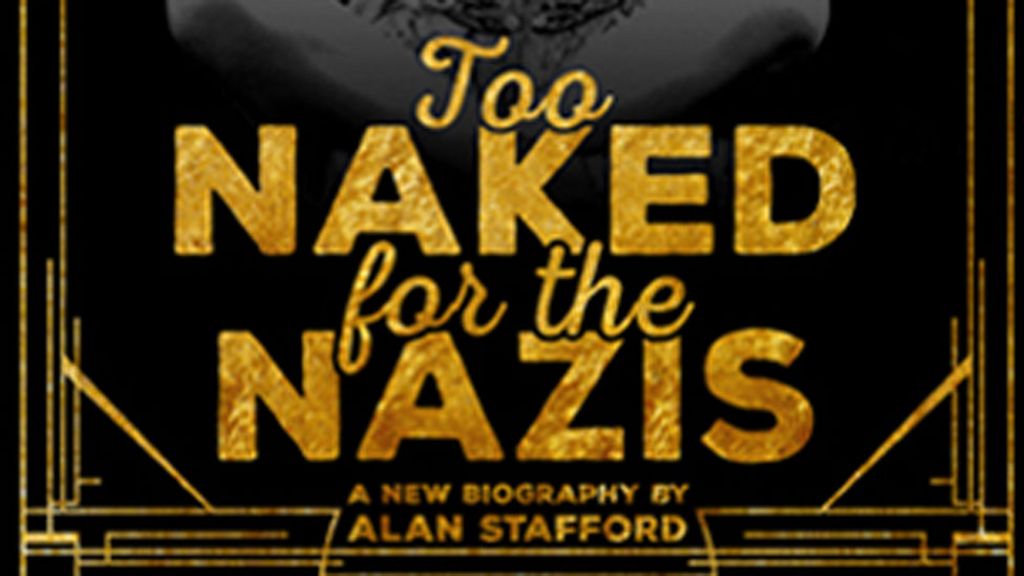 Too Naked For The Nazis – a book about the career of a vaudeville trio – has won the Diagram Prize, awarded to the oddest book title of the year.
Author Alan Stafford had nominated his own book for the award run by The Bookseller magazine.
It beat Reading from Behind: A Cultural History of the Anus, with 24.8% of the public vote compared to 24.3%.
Stafford does not win a cash prize, but instead receives "a passable bottle of claret".
His book is a biography of musical hall act Wilson, Keppel and Bett – said to be "the inspiration for the Chuckle Brothers" – while Reading from Behind is an academic text.
Other works on the seven-strong shortlist for the prize, now in its 38th year, included Transvestite Vampire Biker Nuns from Outer Space and Soviet Bus Stops.
Stafford said: "I'm hugely grateful to everyone who took the trouble to vote for me. A good title not only tells the public what the book's about, sometimes it tells the author too.
"Too Naked For The Nazis pinpoints the central event of my book – when a trio of comedy Egyptian sand dancers incurred the wrath of the Nazi high command by a blatant exposure of hairy legs.
"It was when the title started provoking more comment than the book that I began to appreciate its worth."
Diagram Prize shortlistReading the Liver: Papyrological Texts on Ancient Greek Extispicy, by William Furley and Victor Gysembergh (an academic study on sacrificial sheep)
Too Naked for the Nazis, by Alan Stafford (a biography of a musical hall troupe)
Paper Folding with Children, by Alice Hornecke and translated by Anna Cardwell (origami for children)
Transvestite Vampire Biker Nuns from Outer Space: A Consideration of Cult Film, by Mark Kirwan-Hayhoe
Behind the Binoculars: Interviews with Acclaimed Birdwatchers, by Mark Avery and …read more
Source:: BBC Entertainment