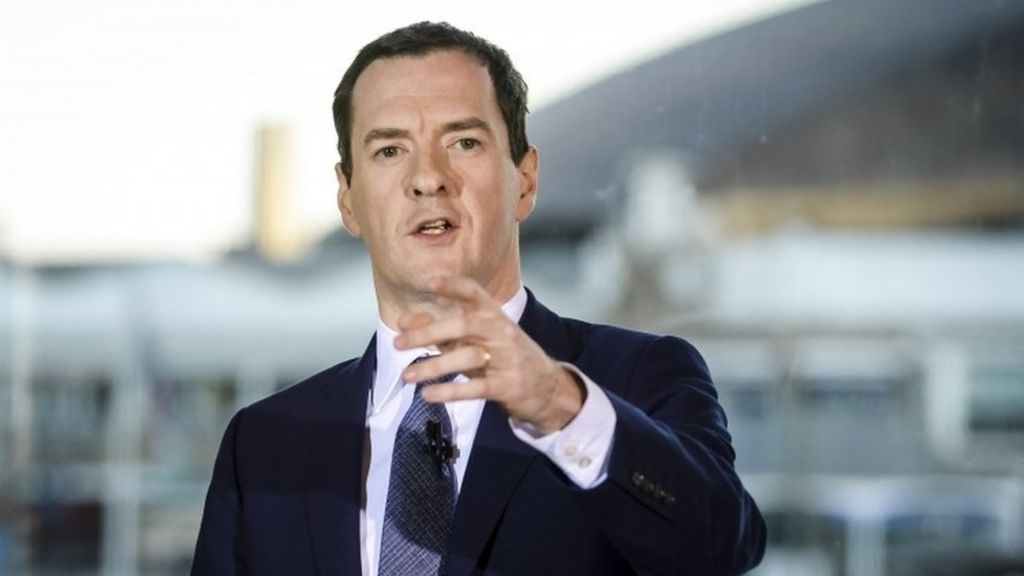 Pressure is mounting on George Osborne to rethink £4bn in cuts to disability benefits as a growing number of Tories express concerns about their impact.
Up to 640,000 people could have support for aids and appliances used for daily tasks either scaled back or removed.
One MP said Personal Independence Payments (PIP) were a "lifeline" while a minister said the policy was a "self-inflicted presentational problem".
George Osborne has insisted the "most vulnerable" will still be protected.
The chancellor said the overall disability budget "is going up" and ministers would be talking to colleagues and disability charities to "make sure we get this absolutely right".
'All over the place'
Labour said the cuts in support, announced last week and included in the Budget, were "shameful" and they would be forcing a vote in the House of Commons as soon as possible.
The government's slender majority means they could potentially block the plans with the support of Tory rebels and the SNP, which is also against the changes to Personal Independence Payments.
BBC Political Correspondent Chris Mason said the government risked appearing "all over the place" on the issue.
Budget 2016: A summary of the key points
Who will disability 'cuts' impact?
The government wants to change the way the daily living component of Personal Independence Payments (PIPs) is calculated from January 2017.
This will see a re-evaluation of how new claimants and existing claimants who circumstances change qualify for support for activities such as dressing, undressing and going to the toilet.
Government documents have indicated the change would save the government £1.3bn a year by 2020-21. The Institute for Fiscal Studies has said it could result in claimants losing an average of £3,500 a year.
The government has faced intense criticism over the plans, with MPs warning they have not been properly explained and that it was mistake for Mr Osborne to announce them at the same time as Budget tax cuts for businesses and middle earners.
Johnny Mercer, the Conservative MP for Plymouth Moor View, said PIP was a "lifeline" for many of the most vulnerable people in society and urged ministers to proceed with care.
"I am concerned in terms of how we communicate this properly," he told the BBC's Daily Politics.
"In dealing with the most vulnerable groups in society, we need to be very, very careful and we need to work a lot harder to communicate what we are doing to these groups."
What …read more
Source:: BBC UK