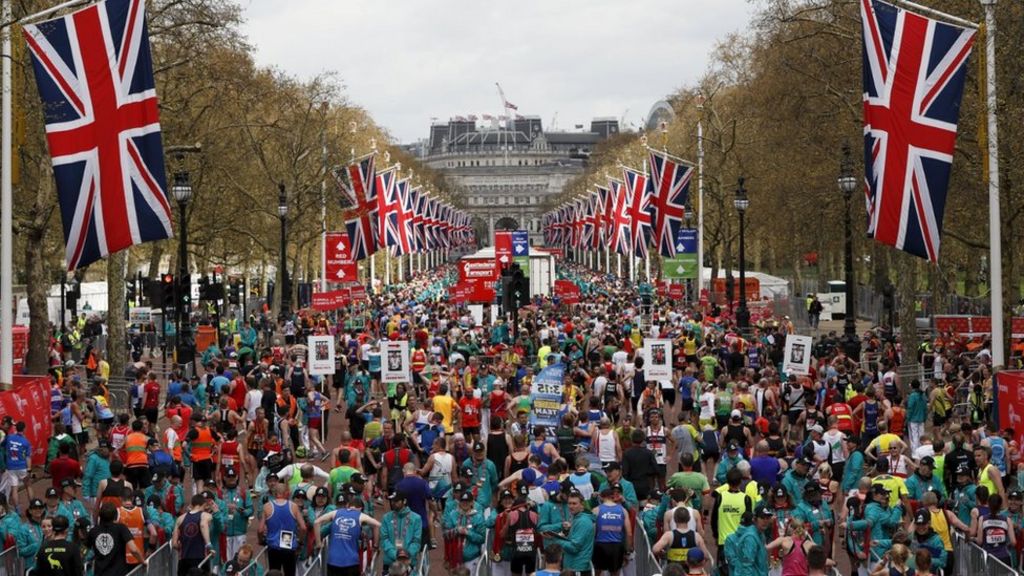 The sister of Towie Reality TV star James Argent has agreed to return her London Marathon finisher's medal after an inquiry into her race results.
Natasha Argent was digitally recorded as having passed only about half of the check points along the 26.2 mile (37km) event, the Metro reported.
Her recorded time for the second half of the race was also odd as it would have set a new world record, if true.
She was branded a cheat online after posing with her medal on Instagram.
James Argent posted a photo of her on the social media site holding her medal and captioned the picture: "SHE DID IT! So proud of my little sister @natashaarge completing the #LondonMarathon & beating my time by over an hour lol! #londonyouthcharity x". He has since deleted the photo from his feed.
Marathon director Hugh Brasher told BBC News the results team had investigated and asked Ms Argent to explain her unusual results.
He said: "At her request, we have removed her results from the system and she will be returning her finisher's medal to us".
She is one of about 20 runners whose results were investigated.
Ms Argent, who starred in series seven of ITV's Take Me Out dating show, gained a place through the London Youth charity.
The charity, which offers young people the chance to learn new skills and take part in sport, said it was not placing any pressure on Ms Argent to fulfil her donation pledges.
It said: "We've spoken to her and she's very upset.
"We've said it's between her and the people who sponsored her as to whether they still feel comfortable giving the money now.
"We do not want anyone who has given money to us to feel they have been misled. It's just a shame for the young people."
Ms …read more
Source:: BBC world news feed