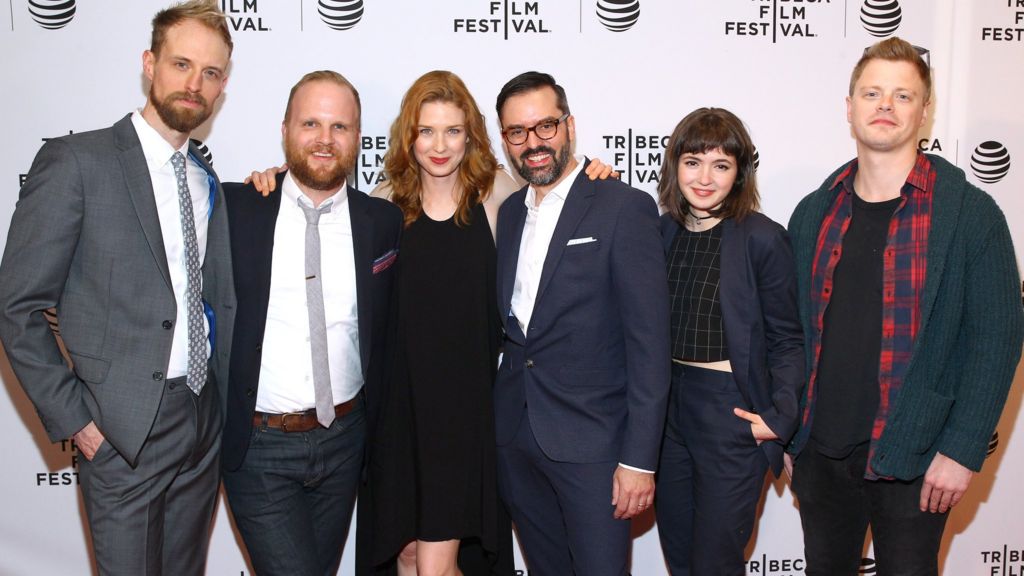 The films Here Alone and The Return have been honoured with the Tribeca Film Festival's audience awards.
Here Alone, which follows a group of survivors in the aftermath of a devastating virus, was the winner of the narrative audience award.
The Return won the festival's documentary audience award and chronicles the consequences of the repeal of the American three-strikes law.
The award winners also received $10,000 (£7,000) and a piece of fine art.
Here Alone is directed by Rod Blackhurst who is better known for making short films such as Night Swim and Would You. His prize piece of art was Zak Kitnick's Untitled.
The Return's directors Kelly Duane and Katie Galloway took home Clifford Ross's Horizon XI print. The pair have worked together on several previous projects including the documentary Better This World.
Tribeca's festival director praised both the winning films and the audience reaction.
"It's great to see audiences finding and supporting a true discovery film like Here Alone and the powerful and affecting documentary The Return," said Genna Terranova.
"While very different films, both highlight the resilience of the human spirit."
Runners-up were Children of the Mountain in the narrative category and Midsummer in Newtown in the documentary category.
The winning movies and runners-up will all be shown on Sunday night at the Regal Battery Park Stadium, along with the winners of the festival's jury prizes.
New York's Tribeca film festival was co-founded by actor Robert De Niro in 2002 and this year's event was able to mark the 40th anniversary of Taxi Driver, one of the actor's most renown films.
A special screening of the movie was introduced by De Niro with special the guests including cast members Jodie Foster, Harvey Keitel and Cybill Shepherd and the director Martin Scorsese.
What's wrong with the BBC? This entry passed through the Full-Text RSS …read more
Source:: BBC Entertainment