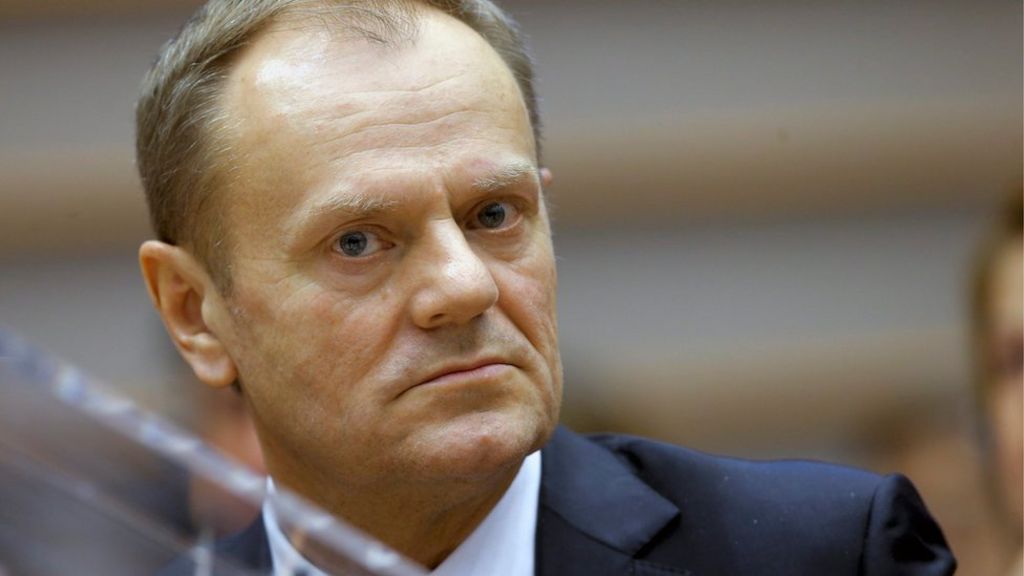 The package of reforms negotiated by David Cameron cannot be reversed by European judges, according to the EU Council president.
Donald Tusk told MEPs the deal was "legally binding and irreversible".
It comes after Justice Secretary Michael Gove told the BBC the European Court of Justice could throw out some measures without EU treaty change.
Both Downing Street and attorney general Jeremy Wright say the reforms cannot be reversed.
A UK referendum on whether to remain a member of the EU will take place on 23 June, with the Conservative Party and David Cameron's cabinet divided over which side to support.
'Not bound'
Mr Gove, one of five cabinet ministers campaigning for an EU exit, said that without treaty change all elements of the PM's renegotiation settlement were potentially subject to legal challenge.
"The facts are that the European Court of Justice is not bound by this agreement until treaties are changed and we don't know when that will be," he said.
He said Mr Cameron was "absolutely right that this is a deal between 28 nations all of whom believe it", adding: "But the whole point about the European Court of Justice is that it stands above the nation states."
But Mr Tusk, who played a key role in negotiating the settlement, said it was "in conformity with the treaties and cannot be annulled by the European Court of Justice".
He added: "But it will only enter into force if the British people vote to stay. If they vote to leave, the settlement will cease to exist."
Mr Tusk was speaking at the first European Parliament session since the European Council summit where the reforms were agreed following drawn-out negotiations between leaders.
BBC political correspondent Ben Wright in Brussels said there was some "frustration" on show from some political groupings that they "had been forced to go through this …read more
Source:: BBC UK