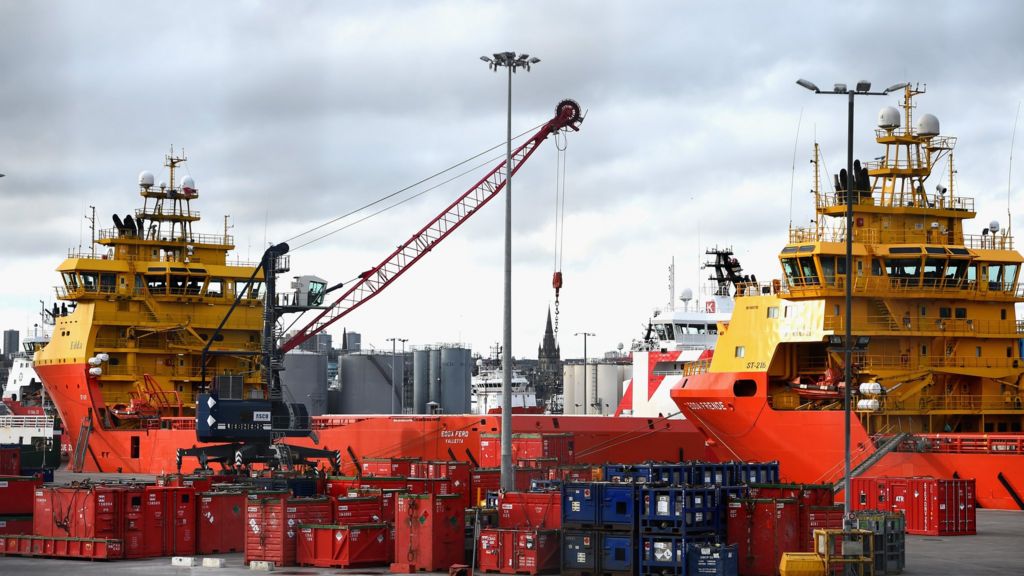 The UK economy grew 0.6% in the fourth quarter of 2015, higher than the previous estimate of 0.5%.
As a result, the economy grew by 2.3% for the whole of 2015, rather than 2.2% as previously thought, according to the Office for National Statistics (ONS).
The figure came as a surprise to analysts, who had forecast that it would remain unchanged.
Other figures showed the UK's current account deficit widened to a record high in the final quarter of last year.
The deficit in the three months to December was £32.7bn, the equivalent of 7% of GDP, said the ONS.
For the whole of 2015, the deficit came to £96.2bn or 5.2% of GDP.
Both figures were the highest since official records began in 1948.
Earlier this week, the Bank of England's Financial Policy Committee warned that uncertainty over the UK's membership of the EU posed risks to financial stability, with implications for the current account deficit.
It has said it will watch for indications that the outcome of the referendum on 23 June could make it more difficult to finance the deficit.
The ONS said the deficit had widened because income from the UK's direct investments abroad had fallen, while payments to foreign investors in the UK had risen.
It also said the revision in GDP was caused by a stronger performance in the services sector and a smaller contraction in industrial production.
Source:: BBC UK