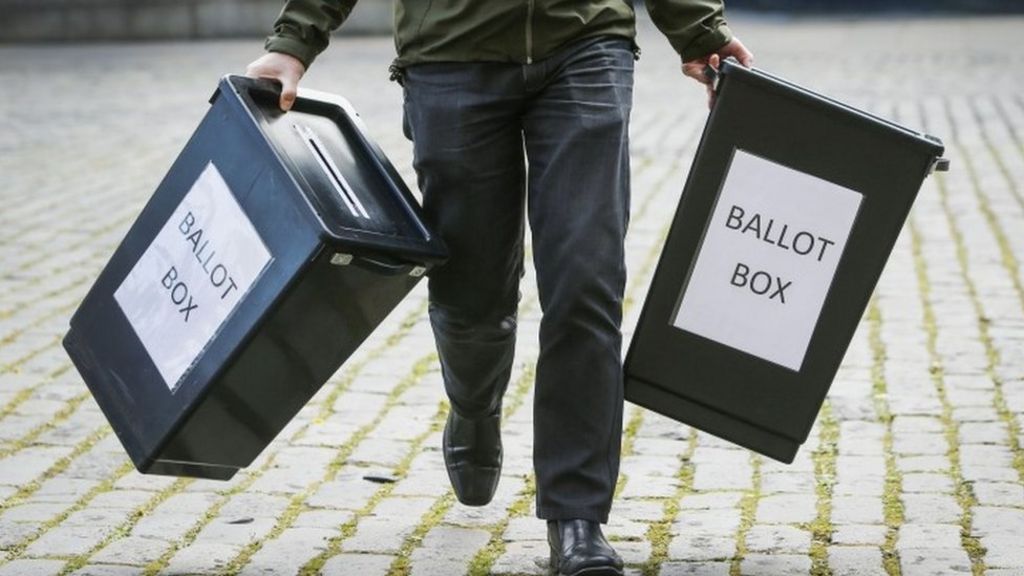 Voters are to head to the polls in a series of elections across the UK which have been dubbed "Super Thursday".
Elections are taking place for the Scottish Parliament, National Assembly of Wales, the Northern Ireland Assembly and for 124 councils in England.
New mayors will be elected in London, Bristol, Liverpool and Salford while UK parliamentary by-elections will be held in Ogmore and Sheffield Brightside.
There are also elections for police and crime commissioners in England & Wales.
How the BBC reports polling day
Polling stations across the length and breadth of the country will open at 07.00 BST, closing at 22.00 BST.
Thursday's polls are the single largest test of political opinion before the next general election, scheduled for 2020.
Elections to the Holyrood Parliament in Edinburgh and the devolved assemblies in Cardiff and Belfast last took place in 2011.
The SNP has been in power in Scotland since 2007 while Labour has run the Welsh government since 1999. There is a power-sharing arrangement in place in the Northern Ireland Executive. The DUP and Sinn Fein have been the two largest parties at Stormont since 2011.
Election coverage on the BBC
Follow all the latest updates on the BBC's live page
Watch Election 2016 on BBC One, hosted by Huw Edwards, from 23.45 BST on Thursday
Listen to Radio 4 and Radio 5Live's coverage from 00.30 BST on Friday, presented by James Naughtie and Anna Foster
In total, 2,747 seats in English councils – spanning metropolitan boroughs, unitary authorities and district councils – are up for grabs on Thursday. The majority of the seats were last contested in 2012.
In London, the Greater London Assembly will be elected as will a successor to the capital's mayor Boris Johnson, who has run City Hall since 2008. Mayoral contests will also be held in Bristol, Liverpool …read more
Source:: BBC UK