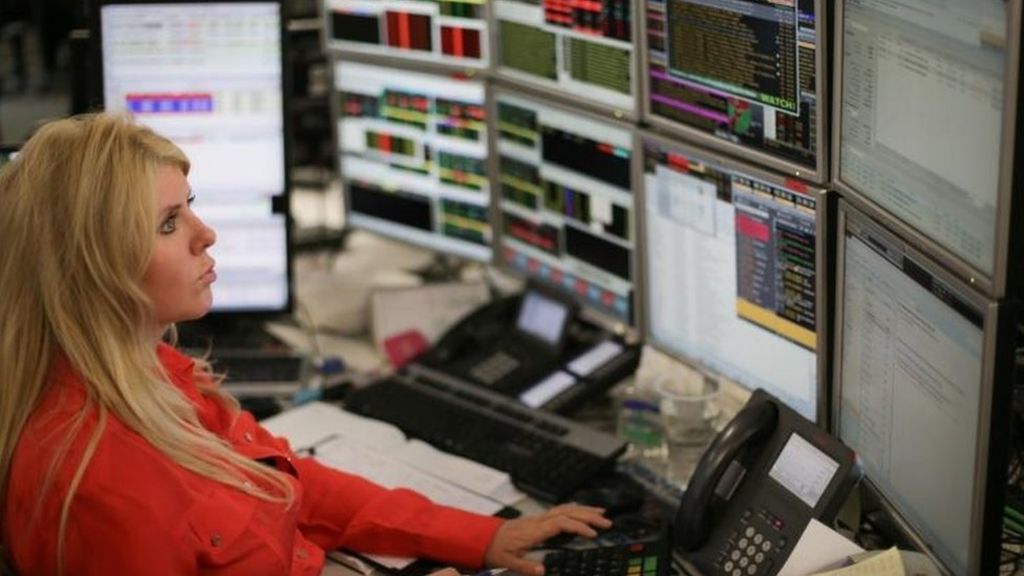 UK shares and the pound have continued to regain some of the ground lost in the wake of the Brexit vote.
After rising 2.6% on Tuesday, the FTSE 100 share index was up 2.1% at 6,271.48 by mid-morning.
The FTSE 250 index – which contains more UK-focused companies – rose 1.4%. On Tuesday it had closed 3.6% higher.
The pound rose 0.3% against the dollar to $1.3383, but sterling still remains well below levels reached before the referendum.
The pound had risen as high as $1.50 on Thursday before the result of the referendum became clear. On Monday, sterling hit a 31-year low against the dollar.
Against the euro, sterling rose 0.4% to about €1.21. Before last week's referendum it had been trading around €1.30.
Shares in Asia continued to rise on Wednesday, and stock markets across Europe were also higher. Germany's Dax index rose 1.5% while France's Cac 40 was 2.1% higher.
The market moves come as European Union leaders are meeting for a second day at a summit in Brussels.
The leaders are gathering without the UK after its vote to leave the bloc. On Tuesday, David Cameron said continued trade and security co-operation with the EU would be vital.
Wishful thinking?
At the close of trade on Thursday last week, the FTSE 100 stood at 6,338.10. However, in the volatile trade following the referendum result, the FTSE 100 had dropped 5.6% by the end of Monday, while the FTSE 250 had slumped 13.7%.
Despite the recovery in share prices over the past couple of days, analysts warned the recent calm on the markets was unlikely to continue.
"Stocks and the pound are continuing to firm but the post-Brexit reality will bite sooner or later," said Joe Rundle, head of trading at ETX Capital.
"What we're seeing in the FTSE is hope …read more
Source:: BBC UK