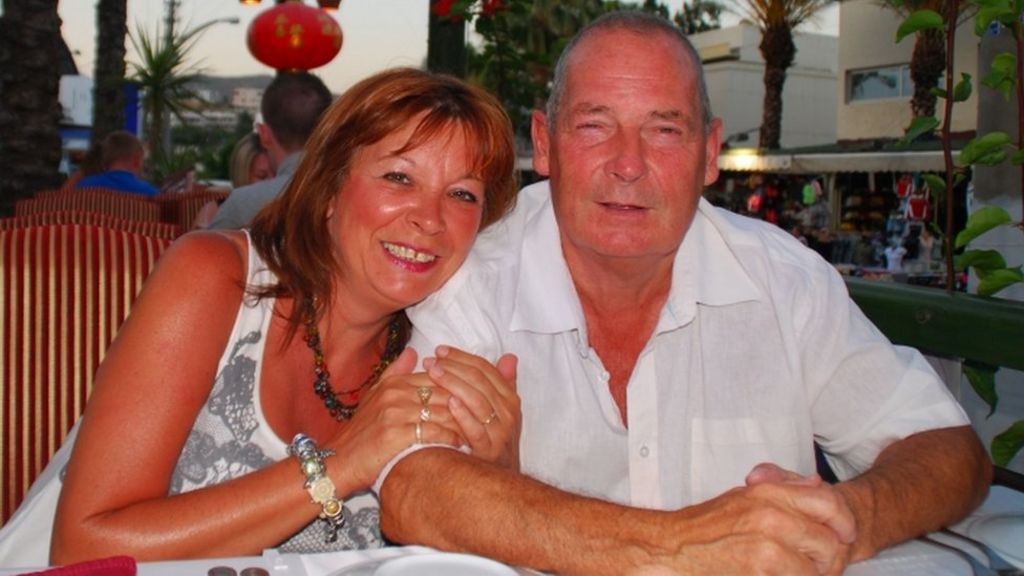 A woman is taking the government to court for breaching her human rights in denying her bereavement damages when her partner died.
NHS worker Jakki Smith, from Chorley, only discovered she was not entitled to the statutory award after the death of John Bulloch, her partner of 16 years.
A fixed sum of £12,980 is paid out if a person dies as a result of negligence – but only to spouses or civil partners.
Mr Bulloch died aged 66 in 2011 after an infection was missed by medics.
'Stuck in the past'
The infection spread to his brain and killed the retired prison governor.
Ms Smith has launched a landmark legal fight against the secretary of state for justice to improve the rights of unmarried couples, which is due to be heard later this year.
She said: "Neither John or I were anti-marriage – we had both been married before – but that didn't mean we weren't in a meaningful, permanent relationship and totally committed to each other.
"Marriage rates are falling year on year yet the law seems stuck in the past."
She said couples who do not want to get married should be treated the same as married couples.
Ms Smith's lawyer Zak Golombeck said losing a long-term partner was "absolutely devastating, yet for unmarried couples there is still no recognition of that loss in the eyes of the law".
He said they were seeking a reinterpretation of current legislation to include couples who have lived "as husband and wife" for over two years.
The case is the latest to challenge the law over unmarried couples.
Siobhan McLaughlin recently claimed her human rights had been breached when she was refused widowed parent's allowance following her partner's death.
A judge in Northern Ireland found in her favour.
Let's block ads! (Why?)
Source:: BBC world news feed